There was a time when Los Angeles was a wild west outpost. Cowboys rode into town and got into trouble. They drank too much, chased women, and often drew a gun without contemplating the consequences. But by 1925 the city was modern and civilized, after a fashion, and the only cowpokes to be seen were likely on their way to a movie studio for a day of dress-up and make believe.
On August 9, 1925 Edward "Red" Carmichael and Thomas Bay, both movie cowboys, called on another film cowpoke, James Anson (aka Yakima Jim), at his hotel room. The Selma Hotel was adjacent to the LAPD's Hollywood station.
Anson, Bay, and Carmichael may have been in the movies but they were more than rhinestone cowboys–they had credibility. Yakima Jim was from the Yakima Reservation in Washington, and Red was a range rider from Texas. Bay was a western showman who hailed from Oklahoma.
The three men had recently worked together at the Famous Players-Lasky ranch on a picture, The Pony Express, directed by James Cruze. There had been some discord–Bay intended to confront his fellow movie buckaroo about some nasty remarks Yakima had allegedly made about Bay's wife.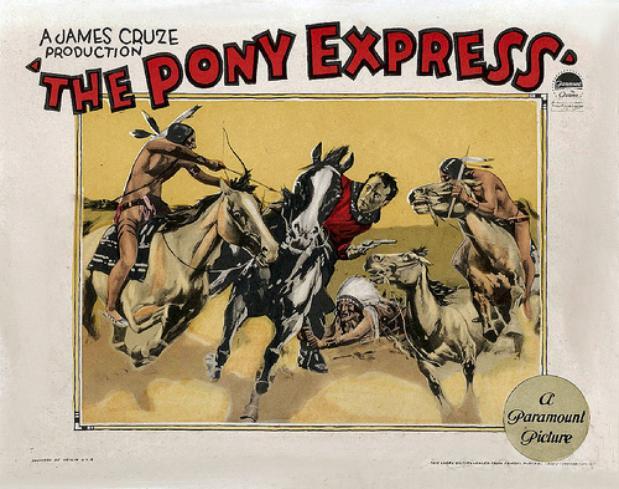 All three men had been drinking and the confrontation went from verbal to violent in short order. At least one gunshot was were heard and a man was seen jumping from a second-story window at the rear of the hotel. It wasn't known who had fired the shot nor was the identity of the jumper known until LAPD Detectives arrived at the scene.
Yakima was conscious but in bad shape. One shot had entered his body under his right arm pit, traveled through both lungs and then exited under his left arm. He was immediately transported to the Receiving hospital. When Detectives questioned him he said that Bay had shot him. When asked why Yakima said that the man was "…just trying to be tough, I guess."
Detectives brought Bay and Carmichael in for questioning. Bay clammed up. Mrs. Bay appeared at the police station and gave a statement in which she said that the disagreement between her husband and Yakima was about money. Yakima had asked Bay to loan him $25. Mrs. Bay nixed the plan, evidently believing that Yakima was a bad risk. Yakima didn't take the rejection well at all; he supposedly said to Anson: "You wouldn't let that bitch tell you what do to, would you?" It was not surprising that Mrs. Bay supported her husband's story–but what was Red's role in the shooting?
Red claimed not to know the nature of the beef between Yakima and Bay. He said he'd left the hotel room for a moment but the crack of a gunshot brought him back in a hurry. He witnessed Bay jumping out of the window of the room and saw Yakima on the floor bleeding. He said he was very surprised to see his own gun, which he thought was in one of his suitcases, on the floor. Was Red telling the truth? Bay denied shooting Yakima and waggled his j'accuse finger squarely at Red.
While cops weren't looking Bay climbed out of a window at the Hollywood Police Station shimmied down a small pipe and fled. Fifty officers were immediately dispatched to find him. He was recaptured in Whitley Heights in the Hollywood foothills. His escape was a dumb move but it wasn't the worst of his problems–Yakima had died in the Receiving Hospital.
Now it was murder case. But who was the shooter?
NEXT TIME: Sorting out the facts in the Selma Hotel shootout.