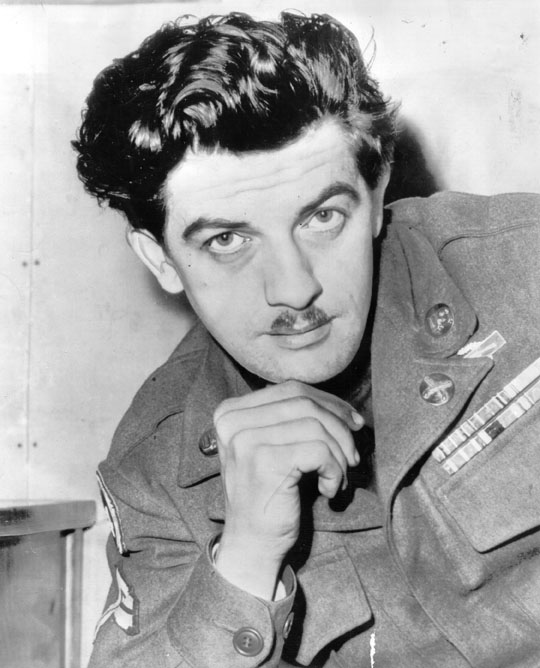 Joseph Du Mais was one of the many false confessors to the January 15, 1947 slaying of Elizabeth Short, the Black Dahlia. 
He had figured prominently in the mystery surrounding Short's murder and his photo appeared on the front page of the Herald in early 1947.  The former Army combat veteran and M.P. had offered military investigators a rambling 50 page statement in which he declared that he had dated Beth on January 9 or 10 in 1947 and then blacked out for several days. He said that it was during this black out that he believed he had murdered Elizabeth Short.  
There were serious problems with Joseph's statement.  Soldiers who knew him reported seeing him at Fort Dix in New Jersey on January 10, 11, 12 and 17 of 1947 which, unless the military man could bi-locate, would have made it impossible for him either to have dated, or to have killed, the Black Dahlia.
Joseph's headline news days were over quickly, but he popped up again in September 1948 in a brief article buried in the back pages of the L.A Times when he was busted in Evanston, Illinois for car theft.  He told the cops that he was held for 83 days in Army detention at Ft. Dix in connection with the slaying of his wife, Elizabeth Short.  He said that he knew her as Eunice Fortune.  
The cops in Evanston didn't buy Joseph's story and it was a simple matter for them to contact LAPD and verify their hunch that Joseph was spinning a yarn.  His confession to the gruesome murder had been disproved by LAPD and his claim that he had married Beth in 1937 was completely absurd.  In 1937 Beth Short was a twelve year old school girl.
LAPD detectives were exasperated by the lack of viable leads in the murder of Elizabeth Short; and they were especially frustrated by the parade of false confessors who sent them down blind alleys – wasting their time and resources.  
AFTERWORD: In the nearly 70 years since the murder there have been many false confessors and leads that haven't panned out. The vacuum has been filled with books written by a handful of people who claim that they are related to the killer.  Other books have posited conspiracy theories that beggar belief. In my opinion all of the books written to date are as believable as Joseph Du Mais' claims. I don't know if we'll ever learn the identity of Beth's killer–but we can always hope.