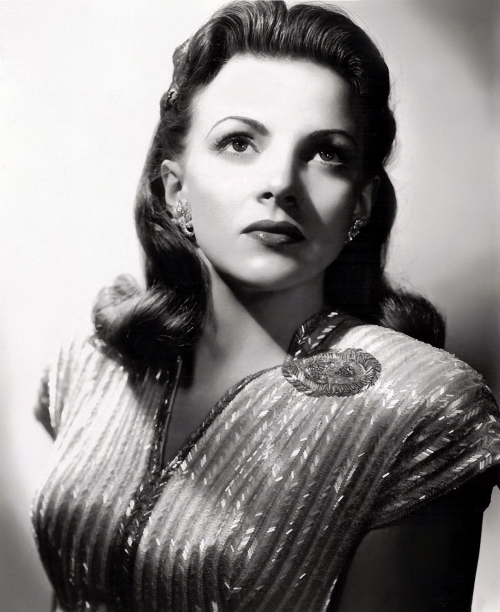 Madge Meredith was a true Hollywood Cinderella. She had been plucked from behind the cash register in the 20th Century-Fox commissary in the mid-1940s to appear in films. When her contract with 20th Century-Fox ended she was picked up by RKO.
She must have pinched herself when she was able, with a little help from her business manager and friend Nick Gianaclis, to purchase a home in the Hollywood Hills. Her future looked rosy.
But the clock struck midnight and Madge was not only back to being Marjorie Massow from Iowa City, Iowa, she was a convicted felon facing prison for kidnapping her friend and benefactor, Nick Gianaclis!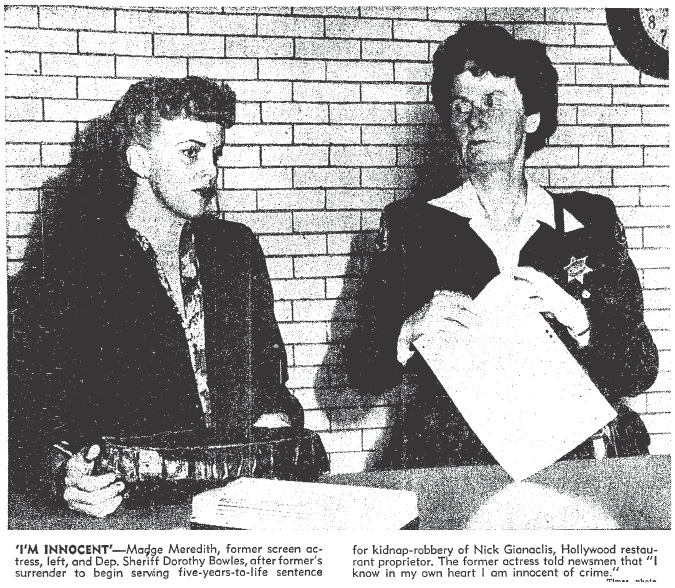 Madge continued to maintain her innocence, of course the guilty usually do. But was she really guilty? A jury thought so, and so did the higher courts. In May 1949, once her appeals had been exhausted, Madge was on her way to Tehachapi to begin serving her term of from five years to life.
Madge vanished from the newspapers and the public consciousness until March 1951, when the parole board of the California Adult Authority recommended her for release from prison. Normally she would not have been eligible for parole for another two years, but the board had examined Madge's case and concluded that she had been the victim of a miscarriage of justice. E.W. Lester, a member of the three-man board, said:
"It was our conclusion that the girl (Madge) knew something was going to happen to Gianaclis and Davis–perhaps that they were to be intimidated, but that she contemplated no physical assault on the men."
The board's action was unusual in that the body met to consider Madge's application for clemency rather than for parole. The board sent their recommendation to Governor Warren for action.
The California State Assembly took an even stronger stand in Madge's case than the parole board had done; they charged that the trial had been a mockery and that she had been railroaded to prison!
The Assembly report supported Madge's claims of innocence, in particular her assertion that she'd been framed by Nick. They also felt that she'd been poorly represented in court.
"Had Miss Meredith been properly defended in a court free of prejudice she would have undoubtedly been proven innocent of the crime."
The report continued:
"…nor are the tactics of the prosecution above reproach. That witnesses were intimidated is a matter of court record. There is shocking evidence of perjury, suppression of evidence and an almost unbelievable reluctance on the part of defense counsel to investigate the cause of Defendant Meredith."
Albert Tucker, one of Madge's co-defendants, had made a new statement in which he said that Nick Gianaclis planned to implicate Miss Meredith as a means of forcing her to "return to his domination". Tucker said that the married Gianaclis had a "personal affection" for Madge, aside from regarding her prospective "lavish income" from movie contracts.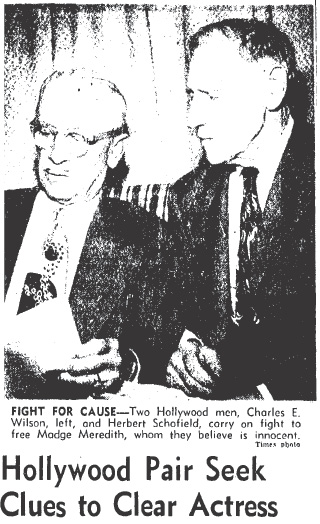 An application for clemency, either for a pardon or for time served, was filed on Meredith's behalf.
There were two men who worked diligently behind the scenes for two years to see that Madge got justice — Herbert Schofield (71) a retired banker, and Charles E. Wilson (68) a real estate man. At their own expense and on their own time the two amateur detectives interviewed people involved in the case, and they even visited Madge a dozen times in Tehachapi to get the information they needed to crack the case. They were successful.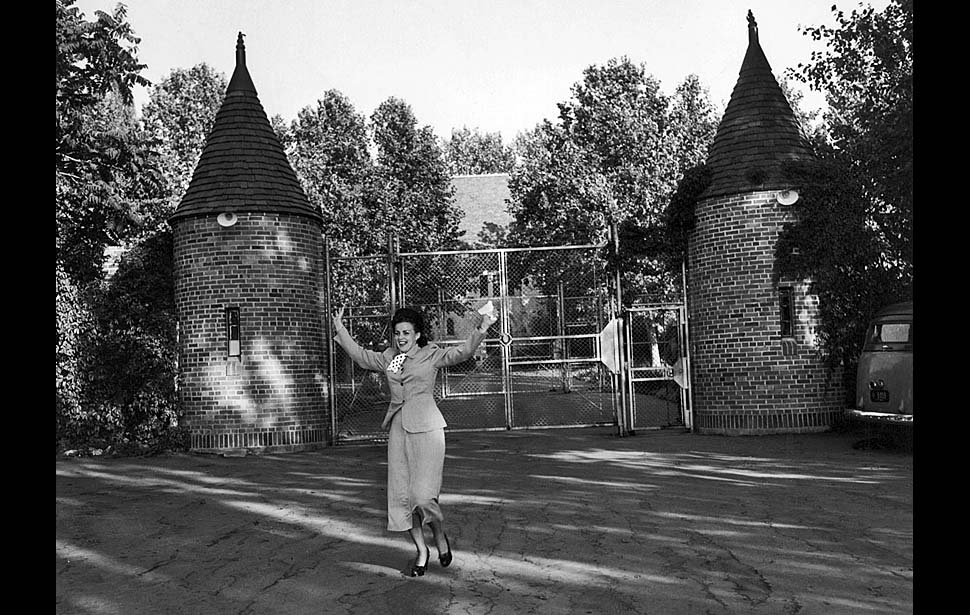 On July 14, 1951, Governor Warren ordered that Madge Meredith be released, just in time for her 30th birthday, from Tehachapi. The Governor commuted her sentence of from five years to life to time served. Madge had spent two years, two months and five days in prison, and she had been held in County Jail for 11 months prior to going to going to Tehachapi.
Governor Warren said:
"This is a bizarre case, perhaps more fantastic than any moving picture in which the defendant acted — but certainly having many of the attributes of a scenario."
Warren described Meredith as:
"…a young woman of little worldly experience except in the emotional situation in which she found herself with the unstable people with whom she was associated on one side or the other of this case. She had no prior criminal record or delinquency. She still has a future in the motion picture industry if she is in a position to reenter it."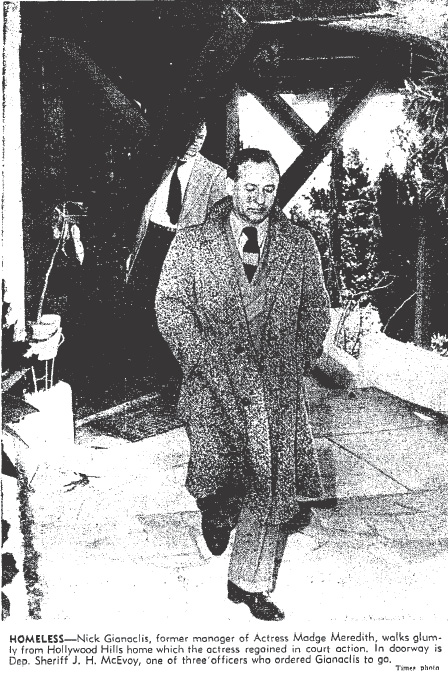 Following her release from Tehachapi, Madge renewed her suit to gain ownership of the house in the Hollywood Hills from her former manager Nick Gianaclis — and she was successful.
Gianaclis didn't just lose the house, he lost his bid for U.S. citizenship as well. Nick had immigrated from Greece in the 1930s and he had applied for citizenship but, because he'd perjured himself during Madge's trial, and because he didn't show for his immigration hearing, the judge determined that Nick had failed to establish good moral character and his application was denied.
Madge returned to her career as an actress, and over the years she appeared in several films and many television shows, everything from "Cowboy G-Men" to "Sea Hunt".  Madge's last credit was for a television series, "The Littlest Hobo" in 1964.
The Hollywood Cinderella got another chance at the glass slipper, and I hope that it was a perfect fit.