In 1876,  Pericles Pantages left his home on a small Greek Island and shipped out as a cabin boy on a schooner–he was 9. By age 12 the boy had contracted malaria and was put ashore in Panama where he stayed for two years. Panama wasn't exactly the best place for a boy who already had malaria, and he was told by a doctor that if he didn't leave the isthmus he would die there. He shipped out as soon as he could and landed in Puget Sound.
He bounced around for a time nurturing a variety of get-rich-quick schemes before he finally wised up and realized he'd be better off taking money from those who had already made it.  What better means of relieving people of their money than the entertainment business? Pericles, possibly as a declaration to the world of his will to make good, took the name of his hero Alexander the Great.  The young man was every bit as fierce in business as his chosen namesake was on the field of battle. He stumbled and fell a few times, but by the end of WWI he had put together one of the most successful theater circuits in the U.S.
Alexander met and married Lois Mendenhall, a pianist, in Seattle in the early 1900s. The couple had two sons: Rodney Alexander (b. 1905) and Lloyd Alexander (b. 1907). They added a daughter, Carmen Elrene (b.1910) and then they adopted another girl, Marjorie Nelson (b. 1908).
He may not have been able to read or write, but Alexander could speak several languages and he was particularly adept at figures. It was his innate business sense that enabled him to beat the odds. Alexander's was an inspiring rags-to-riches tale and he and Lois lived in luxury.
By the late 1920s Alexander was worth the equivalent of approximately $30 million in current dollars. That kind of money can change a person's living circumstances. But what about a person's character?  Do the other family members become spoiled and out of touch?  In Lois's case it seems very likely.
On  the evening of June 17, 1929  Lois  careened around Hollywood in her large Stutz with a reckless abandon that would have shocked even Mr. Toad.  Used car salesman William Taylor was near Oxford Street and Santa Monica Boulevard when he noticed a woman at the wheel of a Stuz driving erratically. The car swerved and it appeared to Taylor that the driver was not in control of the vehicle. He held his breath as it side-swiped another car and continued down the street at a high rate of speed.  Hoping to stop the woman before someone came to harm, he followed her in his car as fast as he deemed safe. Although he kept her in sight he couldn't match her pace.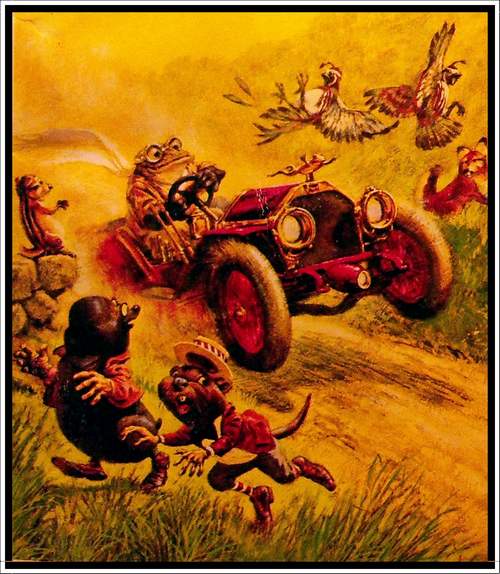 Harry Lederbrink, first saw the Stutz at St. Andrews Place and Beverly Boulevard, and he noticed that it was being driven in a "very careless" manner. He pulled up behind the car and when it didn't move forward as the traffic signal turned green he got out and went to see if the driver was in distress. He saw the woman with her head down and she had a "glassy stare"  He drew closer and "got a whiff" of whiskey. He also noticed the registration certificate–it was made out in the name of Lois Pantages.  He told the woman that she should pull her car to the curb and call a taxicab, but once she'd snapped out of her trance she became verbally abusive and roared off trailing dust and expletives.
As C.F. Holmes, his wife, and another couple were driving down Western Avenue the Stutz passed him on the wrong side of the road and clipped his fenders. The big car didn't slow down or stop, so Holmes followed it and watched in disbelief as the westbound car swerved into the eastbound lane of Sunset Boulevard. The driver made no hand signal and gave no indication of what she was intending to do. Then, as several people watched, the car crashed into a small slow moving sedan jam-packed with people. The sickening sound of metal-on-metal was accompanied by screams.
NEXT TIME:  The aftermath of the crash.