About 12:20 p.m. on January 9, 1947, Elizabeth Short and Robert "Red" Manley left the motel where they had spent the night.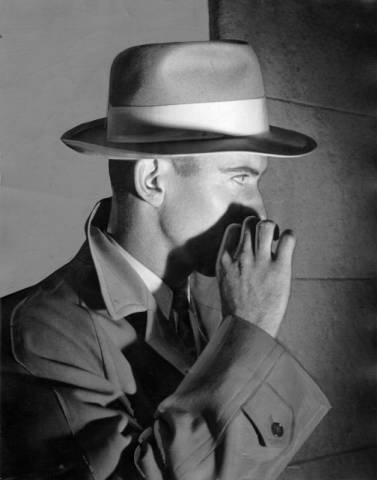 What did Beth and Red talk about during the couple of hours that it took them to drive back to Los Angeles from San Diego? Red noticed some scratches on her arms and asked her about them. She spun a tale of an "intensely jealous" boyfriend – an Italian "with black hair who lived in San Diego", and claimed that it was he who had scratched her. In truth the scratches were probably made by Beth herself, the result of itchy insect bites. Beth lied to Red a few times more before their day together ended.
Red and his wife Harriet had been having problems. There were so many adjustments to being married with a child, and Red wondered if they were meant to be together.
In the way that only a spouse on the verge of cheating can do, he justified his interest in Beth in his own mind by considering it a "love test". If he remained faithful to his wife, despite the temptation of being near a beautiful woman, he would conclude that his marriage was meant to be.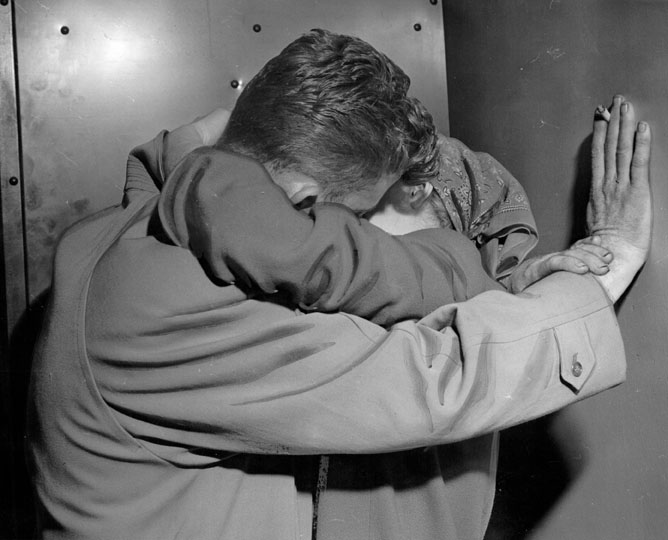 Following a platonic night in a motel room, Red's marriage was certified as made in heaven. But he had a problem; he'd been out of touch for a couple of days. How would he explain his lack of communication? Any guy capable of devising a ridiculous love test could easily come up with an excuse for being incommunicado for a couple of days.
In my mind's eye I see Beth and Red seated across from each other on the bench seat in his Studebaker, each lost in thought. Beth may have been wondering what she'd do once she hit L.A. Maybe she'd go to friends in Hollywood. If she was lucky someone would have an empty bed for her. Her immediate difficulty was Red. How would she get away from the well meaning guy for whom she felt nothing?
Once they arrived in the city, Beth told Red that she needed to check her luggage at the bus depot. He took her there and Beth was ready to wave good-bye to him and be on her way – but he wouldn't leave. He told her that he couldn't possibly leave her in that neighborhood on her own. She insisted that she would be fine, but he wouldn't hear of it.
Beth had a few minutes while she checked her bags to conjure up a plan to ditch Red. When they returned to his car she told him that she needed to go to the Biltmore Hotel to wait for her sister, Virginia. It was a lie. Virginia was in Oakland, hundreds of miles to the north.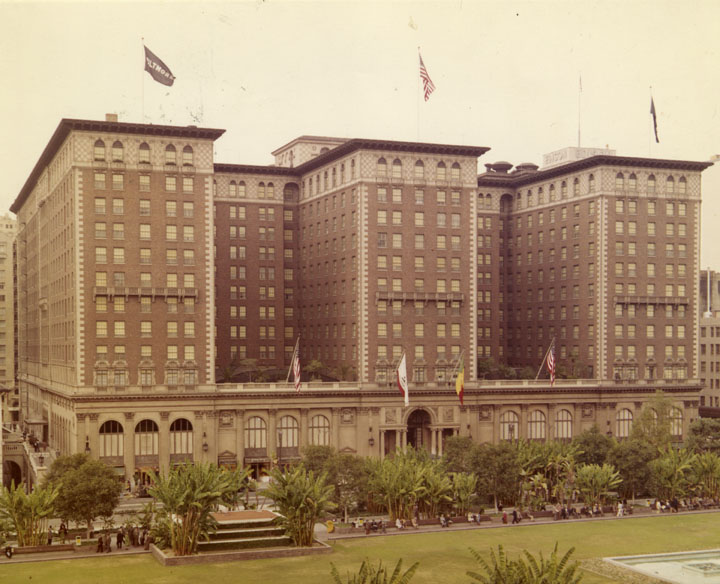 Red drove her several blocks back to the Biltmore Hotel.  The main lobby was on Olive Street, directly opposite Pershing Square. Beth thanked Red. He had been a gentleman. He'd paid to have taps put on the heels and toes of her pumps, and of course he'd paid for meals and the motel room. She thought that he would drive off and leave her, but once again he said that he didn't feel comfortable just putting her out of the car.
He parked, and the two of them waited in the Biltmore's lobby for a couple of hours. Finally, Red realized he couldn't wait any longer. He said he had to go. She told him she would be fine and that she expected her sister to arrive at any moment.
Red left her at approximately 6:30 p.m. Beth watched him go – gave him a few minutes, and then she exited the hotel and turned south down Olive Street.
She may have been headed for the Crown Grill at Eighth and Olive.   She'd been there before and perhaps she hoped to bump into someone she knew; after all, she needed a place to stay.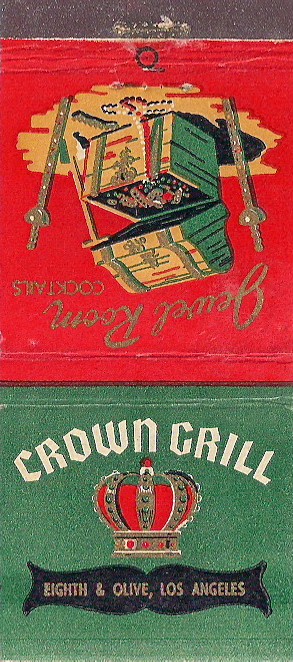 When asked if they'd seen Beth, most of the patrons were reluctant to talk to the police. By day the bar catered to the lunch crowd, lots of men escorting women who were not their wives. By night the clientele was mostly gay men. Because homosexuality was illegal there were only a few places where men could meet.
No one who was will to talk could say for sure that Beth had been in the bar on the 9th — and if she was there, no one saw her leave.
No one would ever see Elizabeth Short alive again.