What's a cold turkey pinch? In the 1930s, it was cop speak for an officer who made an arrest with no effort—no gathering evidence, no investigation, nada. Read on.


Thanksgiving Day on "The Nickel" (Fifth Street) in 1937 was grim. Thanks to Old Man Depression, misery was on the menu. The street lacked all the warmth, joy, and delicious aromas present in other neighborhoods in the city.
LAPD Detective Lieutenants Bailey and Olson pulled the holiday shift. They sat in the Chicago Café at 209 Fifth and watched as drunks shuffled past oblivious to those who saw them as easy prey.
The detectives sipped their coffees and kept their eyes peeled for predators. Drunk rollers were the vultures who robbed Skid Row inebriates of their few possessions.
A man, down on his luck, seated himself beside Bailey and said: "you wouldn't mind staking a thirsty guy to a nickel beer would you." After looking the stranger up and down, Bailey bought the man a brew.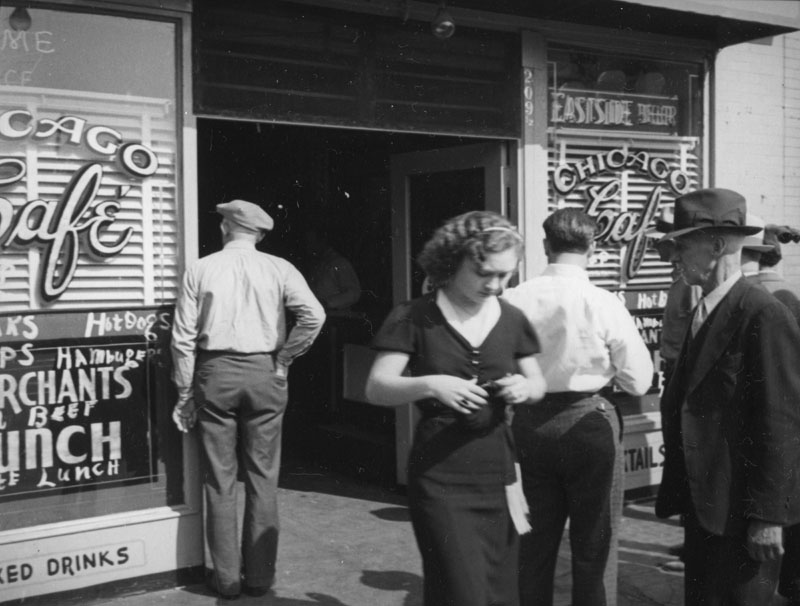 The man sat quietly nursing his beer, then he turned to Bailey and pointed at a man in a booth who had passed out. "Watch me"—then he walked over to the unconscious boozer and rummaged through his pockets.
When he returned to his seat he grinned at Bailey and Olson and said: "See what I got?" and held up a dollar bill. "Now I guess it's my treat."
"Yes, brother, I sure guess it's your treat all right," said Bailey as he pulled out his badge and arrested 35-year-old Jack Orchard, their would-be benefactor, for robbery.
May your Thanksgiving be much happier than Jack 's (although he got a free beer!)
Have a great Holiday and stay safe.