TOPANGA
July 31, 1969
None of Gary Hinman's friends or colleagues had seen him for a week. Worried, his friends  Mike Irwin, John Nicks, and Glenn Giardinelli stopped by his house at 964 Old Topanga Canyon Road to check up on him.  They knew he was looking forward to a trip to Japan but he wouldn't have gone without saying goodbye.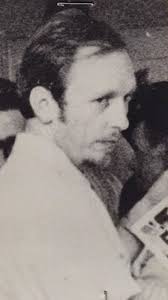 When they arrived, they noticed Gary's Fiat was missing.  They climbed the stairs to the porch where they detected a foul odor. They were alarmed enough to go to a neighbor's home and call the L.A. County Sheriff's Malibu Station.
Deputies Paul Piet and Donald Lang rolled out to the location. When they arrived Piet climbed a ladder to look in the main window. He saw decomposing body, covered with maggots around the head. The man was partly covered with a blanket and a pillow covered the left side of his face.  There was blood on the floor and the blanket.
The deputies contacted Detective Sergeant Paul J.  Whiteley in the Sheriff's Homicide Bureau.  Whiteley advised them to secure the location. He would be there as soon as possible.
At 9:45 p.m. Detective Whitely and Sergeant Gunther arrived. Deputy Coroner Green arrived at 11:30 p.m. and removed the body for autopsy and assigned it a case number, 69-8448.
Hinman's death was classified as a routine "dead person" until the autopsy proved he was murdered.
SAN LUIS OBISPO
AUGUST 6, 1969
On August 6, 1969 at 10:50 a.m., a CHP officer on routine patrol observed a Fiat, license number OYX833, parked northbound on the east side of the 101 on the Cuesta grade. The officer ran the license plate for outstanding warrants – the car was reported stolen out of Los Angeles.
The officer asked for ID, but the man didn't have a driver's license. He said he was Jason Lee Daniels, born November 11, 1946. The officer  transported Daniels to the Highway Patrol Office in San Luis Obispo and booked him for 10851 V.C. Auto Theft.  Once at the station, Jason admitted that his true name was Robert Beausoleil.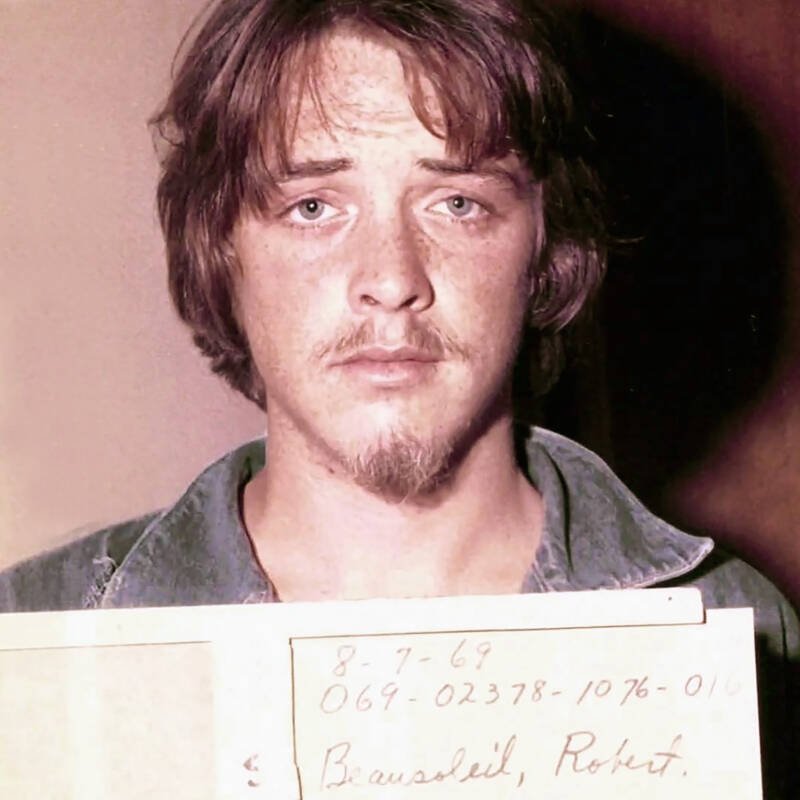 As the officer was writing up the stolen car report he saw an APB [All-Points Bulletin] dated 8-3-69  which stated that the owner of the car was murdered. He advised Beausoleil that he was under arrest for 187 P.C. murder and read him his rights.
NEXT TIME: A murder spree in Los Angeles.