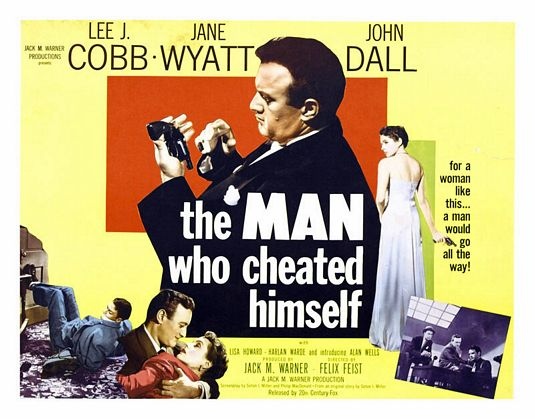 Welcome! The lobby of the Deranged L.A. Crimes theater is open. Grab a bucket of popcorn, some Milk Duds and a Coke and find a seat.
Tonight's feature is THE MAN WHO CHEATED HIMSELF [1950] starring Lee J. Cobb, Jane Wyatt, and John Dall.
IMDB says:
A veteran homicide detective who has witnessed his socialite girlfriend kill her husband sees his inexperienced brother assigned to the case.
Enjoy the movie!