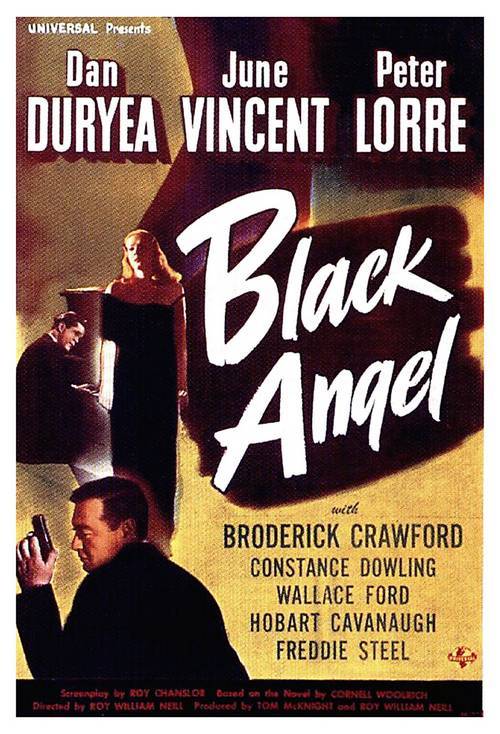 Welcome! The lobby of the Deranged L.A. Crimes theater is open. Grab a bucket of popcorn, some Milk Duds and a Coke and find a seat.
Tonight's feature is BLACK ANGEL starring Dan Duryea, June Vincent, and Peter Lorre.
IMDB says:
When Kirk Bennett is convicted of a singer's murder, his wife tries to prove him innocent…aided by the victim's ex-husband.