Ohio native, Edgar Hamilton, a machinist, moved his young family to Pasadena, California in the late 1950s.  The Hamilton's were among the many thousands of new SoCal residents who chose to leave the harsh Midwestern winters behind them – and who could blame them?
The Southern California landscape was a patchwork of bean fields and orange groves. Summer nights smelled of jasmine. The post-war housing boom made it possible for working-class families to achieve the dream of a ranch style home with a backyard swimming pool.
If you visited Knott's Berry Farm it was for a chicken dinner, homemade biscuits and boysenberry pie. Disneyland's Matterhorn Mountain was the park's main attraction.
Until the late 1960s, the vibe stayed the same in SoCal. It changed everywhere in the late 1960s. Assassinations, protests and Vietnam dominated the news cycle.
Around 1970, the Hamilton family moved out to Simi, in Ventura County. Many working-class people migrated to Simi then. They came largely from East and Central Los Angeles. The population of the Simi Valley swelled – in fact the Route 101 corridor became a full-fledged freeway, but life was still lived at a slower pace than in L.A.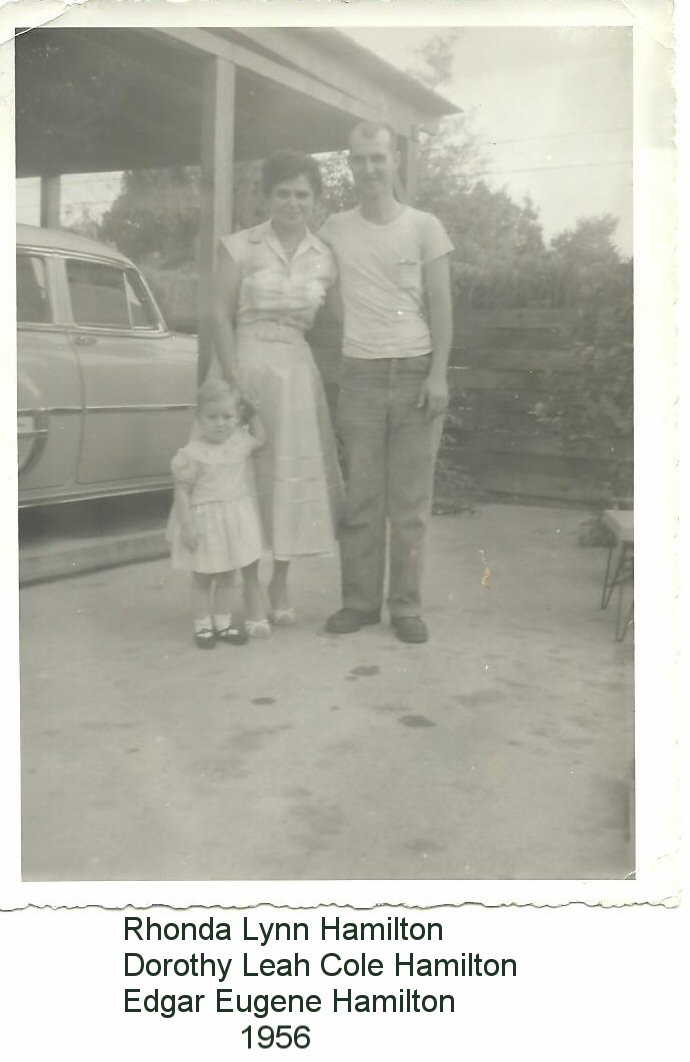 Edgar's family thrived. His oldest daughter, Rhonda, married young and for a while she lived in Texas.  Her marriage to Donald Wicht failed – but not completely – they had a beautiful son, Donnie.  He was the light of Rhonda's life.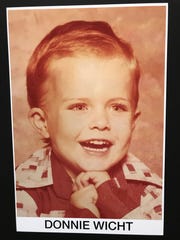 Following her divorce in 1977, Rhonda and Donnie returned to Simi. Rhonda waitressed to provide for herself and her son, and to pay for cosmetology school. She fixed her gaze on the future.
Rhonda's younger sister, Rachelle (Shelley), planned to attend a wedding on November 11, 1978. Rhonda promised to do her hair.
On the morning of the wedding, Shelly telephoned Rhonda to let her know she would soon be on her way over. Rhonda didn't answer. Shelley tried again. Still no answer.
Now Shelley was starting to worry and her uneasiness turned into action. She got into her car and sped over to the Tierra Apartments at 1861 Byers Street, where Rhonda and Donnie lived.
Shelley found the front door of the apartment locked.  She stood outside. She had an overwhelming sense of dread.  She phoned her husband, and it was he who entered the apartment through a window. Shelley said, ". . . when I got inside, I just stood in the living room.  I couldn't go any farther.  I went downstairs, called my parents, and the rest was a blur."
Rhonda was beaten, raped, and a macramé rope was pulled tight around her neck. Four-year-old Donnie was suffocated to death with a pillow. One of his arms dangled over the side of his bed.
Someone phoned the police. Shelley phoned her parent's home and got her younger brother, Rick. She may have been incoherent, but he got the message. He said later, "I knew something was wrong, so I jumped into my car, and when I got there, no one stopped me; I just walked right into a crime scene."
Rick sleepwalked through the rest of his senior year at Royal High School. He said he was just trying to get to his graduation.
Rhonda's family was devastated. She didn't have any enemies. She was a kind and caring twenty-four-year-old with a toddler. Who would want them dead?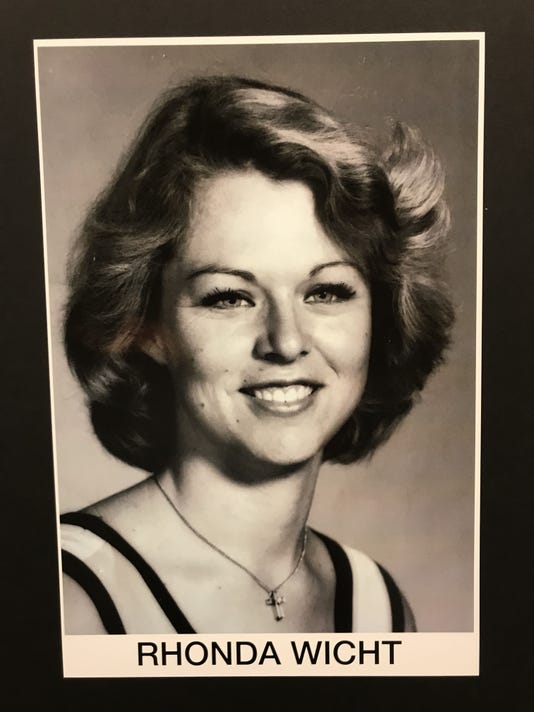 Police found only one person who may have had it in for Rhonda. Craig Coley.
The 31-year-old restaurant night manager was Rhonda's steady boyfriend until recently. Rhonda wanted to end their relationship.
Simi police had questions for Coley, so they went out to find him and bring him in.
NEXT TIME: A suspect is arrested.