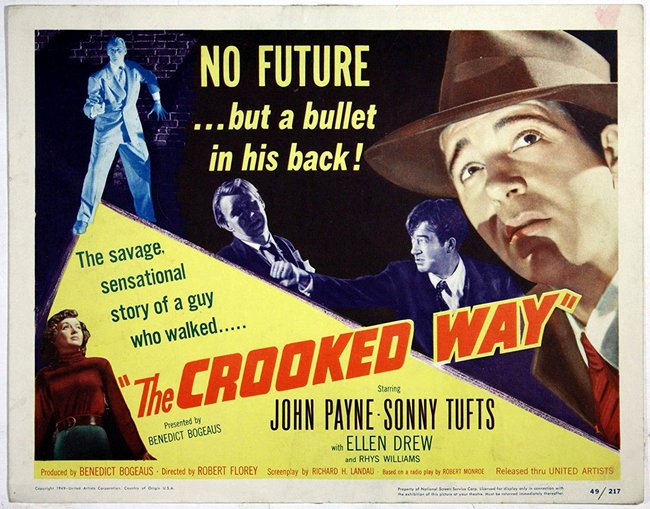 Welcome! The lobby of the Deranged L.A. Crimes theater is open. Grab a bucket of popcorn, some Milk Duds, and a Coke and find a seat.
Tonight's feature is THE CROOKED WAY starring John Payne, Sonny Tufts, and Ellen Drew.
Enjoy the movie!
TCM says:

Eddie Rice, a veteran suffering from amnesia, returns to Los Angeles from a San Francisco veterans hospital hoping to learn who he is and discovers that he is a gangster named Eddie Riccardi and has a police record. Although he does not know it, five years earlier, Eddie was acquitted of murder after turning state's evidence for homicide detective Lieutenant Joe Williams.