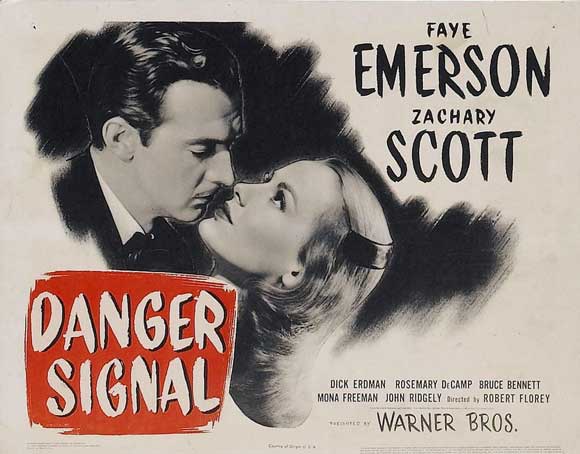 The lobby of the Deranged L.A. Crimes theater is open. Visit our snack bar for a fizzy beverage and a big bag of popcorn.
Tonight's feature is DANGER SIGNAL, starring Faye Emerson and Zachary Scott.
Here is an excerpt from Turner Classic Movies describing DANGER SIGNAL:
"When Alice Turner is found dead in her room, her landlady is stunned to learn that the man with whom Alice has been living is not her husband. Although Alice's death is ruled a suicide, Thomas Turner, her real husband, is convinced that she was murdered. Meanwhile, Ronnie Marsh, as the other man now calls himself, moves to another town and rents a room from Hilda Fenchurch, a stenographer, and her mother."
ENJOY THE MOVIE!
THANK YOU FOR VISITING THE DERANGED L.A. CRIMES THEATER!