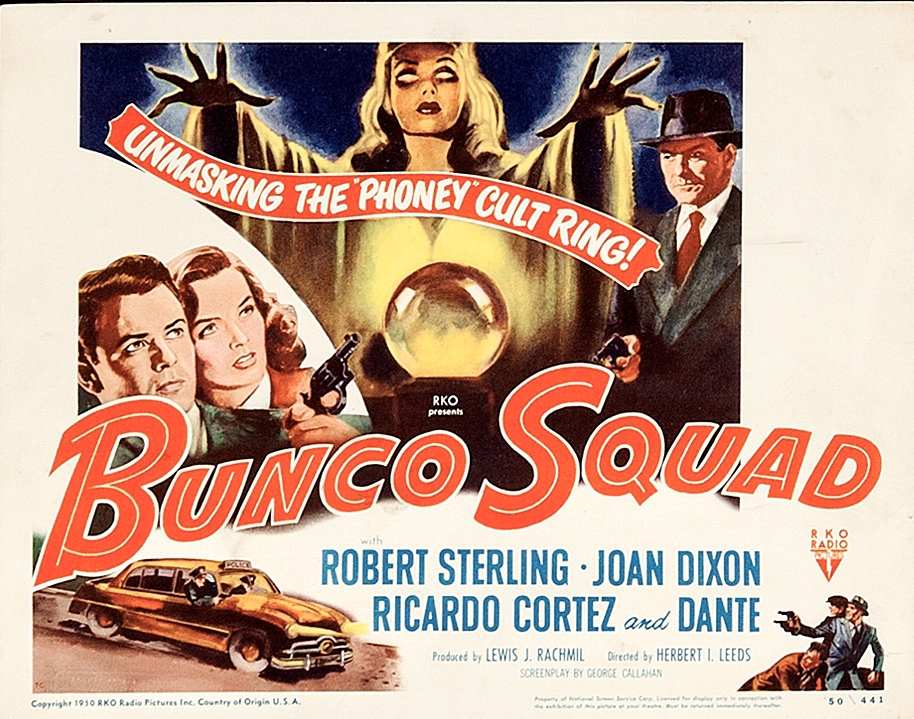 Welcome! The lobby of the Deranged L.A. Crimes theater is open. Grab a bucket of popcorn, some Milk Duds and a Coke and find a seat.
Tonight's feature is BUNCO SQUAD starring Robert Sterling, Joan Dixon, Ricardo, Cortez, and Dante.
IMDB says:
Told in semi-documentary style, this film deals with a little-known section of the Los Angeles Police Department which is assigned solely to checking on the activities of fortune tellers, swamis, palmists, and other occult societies.

The primary story has L.A. police detectives Steve Johnson and 'Mack' McManus tracking down a wave of suicides they think have been influenced by a swindler-murderer Anthony Wells. The latter runs a pretentious house staffed with occultists across the board, and is trying to embezzle from Jessica Royle, a wealthy widow whose son was killed in action in World War II. Johnson uses his fiancée/actress, Grace Bradshaw, as an undercover operative to get inside information.