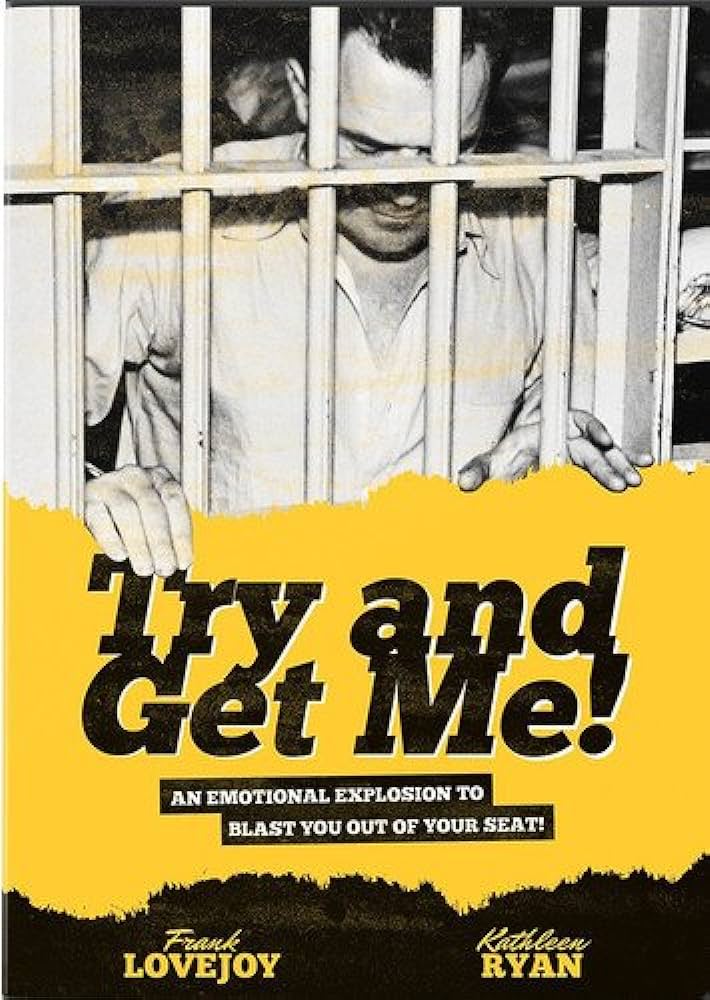 Welcome! The lobby of the Deranged L.A. Crimes theater is open. Grab a bucket of popcorn, some Milk Duds and a Coke and find a seat. Tonight's feature is TRY AND GET ME! aka THE SOUND OF FURY, starring Frank Lovejoy, Kathleen Ryan, and Lloyd Bridges.
The film is based on the 1947 novel The Condemned by Jo Pagano, who also wrote the screenplay. The Pagano novel was based on events that occurred in 1933 when two men were arrested in San Jose, California for the kidnapping and murder of Brooke Hart. The suspects confessed and were subsequently lynched by a mob of locals. The 1936 film, Fury, directed by Fritz Lang, was inspired by the same incident.
Enjoy the movie.
TCM says:
Impoverished Howard Tyler decides to move his pregnant wife Judy and their young son Tommy from Massachusetts to the friendly town of Santa Sierra, California, to find his fortune working in the mines. Once there, however, Howard cannot find a job and the family's poverty deepens to the point where Judy cannot even afford a doctor to monitor her pregnancy. In his desperation, Howard meets a petty thief named Jerry Slocum and is easily convinced to work for him, helping him to commit a series of robberies. Convinced that the town is experiencing an incipient crime wave, publisher and editor of the Santa Sierra Journal Hal Clendenning assigns featured columnist Gil Stanton to sensationalize the new trend.
Eddie Muller, the Czar of Noir, introuced this film for TCM's Noir Alley, which he hosts. Check it out.
---