Welcome! The lobby of the Deranged L.A. Crimes theater is open for a mid-week noir matinee. Grab a bucket of popcorn, some Milk Duds and a Coke and find a seat.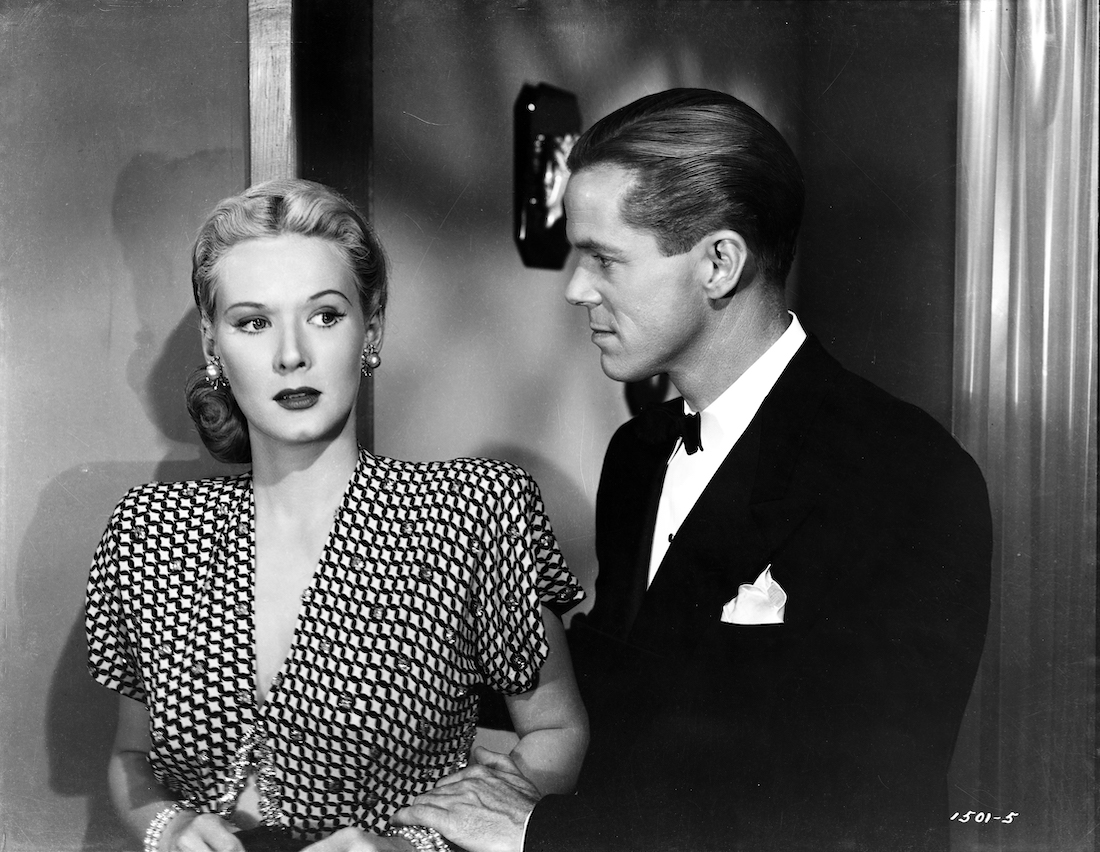 Today's feature is BLACK ANGEL starring Dan Duryea, June Vincent, Peter Lorre and Broderick Crawford.
TCM SAYS:
Has-been alcoholic songwriter Martin Blair goes to Los Angeles exclusive Wilshire House apartments to visit his estranged wife, popular singer Marvis Marlowe, but is refused entrance by the doorman per Marvis' instructions. Martin sends up a gift of a small heart brooch and, while waiting outside the building, overhears a man receiving permission to see Marvis. Despondent, Martin goes to a bar to get drunk, then, as he often does, his friend Joe takes him home to his apartment and locks him in for the night. After midnight that same night, musician Kirk Bennett goes to see Marvis and, finding her apartment door unlocked and hearing her recording of "Heartbreak" playing, goes inside to wait.