In Satin Pumps: The Moonlit Murder that Mesmerized the Nation (WildBlue Press, $13.49), screenwriter and author Steve Kosareff offers a unique perspective on one of Southern California's most riveting domestic murders.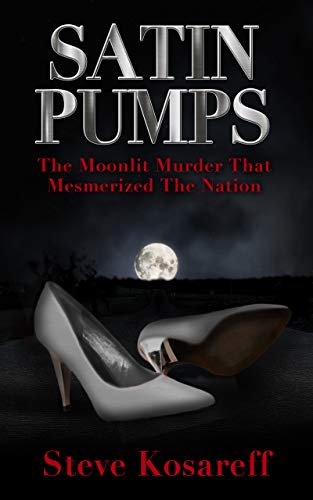 Mid-century is at its zenith in 1959. The era is a pink and turquoise mix of future and past as decades old orange groves and strawberry fields give way to miles of modern tract homes in newly minted suburbs. The rows of cloned houses are an artifact of the explosion of growth in the area following WWII. During the summer, the neighborhoods smell like pool chlorine, backyard barbeques and Coppertone suntan lotion.
The reported suicide of television star George Reeves, known for his role as Superman, by gunshot, on June 16, 1959, obsesses his young admirers. Kids deal with the untimely passing of their superhero by making tasteless jokes to hide their discomfort. The following month, on July 18, the kids' parents become obsessed with a different gunshot tragedy, the murder of thirty-six-year-old Barbara.
Barbara and her husband, Bernard "Bernie" Finch, live the Southern California dream. He is a successful surgeon, who delivered author Kosareff, and he and Barbara and their son, live in a custom-built home on a hill in the San Gabriel Valley.
Handsome, in a sun-tanned country club way, Bernie is the son of local gentry. He is a spoiled child, an entitled adult and not a fan of sharing. If he and Barbara get a divorce, he can kiss a pot of money goodbye. He will pay alimony and child support. Rather than go through with a messy and costly divorce, Bernie concocts a plan.
Bernie's desire to be single is motivated by his desire for his latest lover, his secretary, twenty-two-year-old Carole Tregoff. Being with the stunning redhead is all Bernie can think of.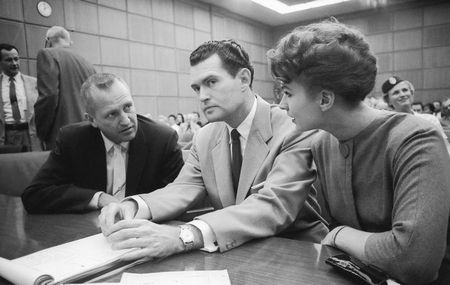 The problem for Bernie is he is a surgeon, not a career criminal. His plan is clumsy, cruel, and dissolves under police scrutiny.
Satin Pumps tracks the byzantine course of the case through three trials. The story has enough sexual tension to cause Grace Metalious' 1956 novel, Peyton Place, to spontaneously combust. The trial is as mesmerizing as Kosareff's title declares. Courtroom seats are filled by journalist Dorothy Kilgallen, British spy novelist Eric Ambler, and writers for the Perry Mason television series.
Like Kosareff, I, too, grew up in Southern California, so getting his take on the case, first through his 7-year-old eyes, and later through his adult research, is a treat. I recommend the book. Enjoy.