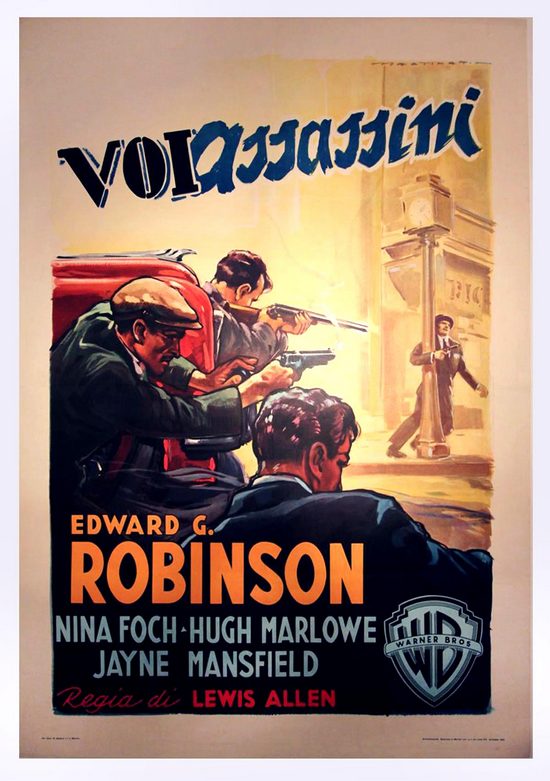 Welcome! The lobby of the Deranged L.A. Crimes theater is open. Grab a bucket of popcorn, some Milk Duds and a Coke and find a seat.
Tonight's feature is ILLEGAL [1955] starring Edward G. Robinson, Nina Foch, Hugh Marlowe and Jayne Mansfield.
TCM says:
In Los Angeles, police arrest Edward Clary for murder, despite his protests that he is innocent. Victor Scott, a highly acclaimed district attorney, prosecutes Clary with evidence gathered by chief investigator Ray Borden and assistant Ellen Miles, who is the daughter of Victor's deceased mentor. In court, jurors carefully chosen by Victor are stirred by his summation and convict Clary. Having won the difficult case, Victor's reputation soars and he makes plans to run for governor. Then, the real killer confesses and Victor is unable to stop Clary's execution in time. Ashamed that his drive to succeed has resulted in an innocent man's death, Victor resigns, drinks heavily and rejects the consolation of Ellen, who loves him although he treats her like a daughter.
Enjoy the film!
http://youtu.be/eI5OpDKvOjc?list=PLcvObjGQpCd0vnqFWy0nbf-jdFlY36fyU