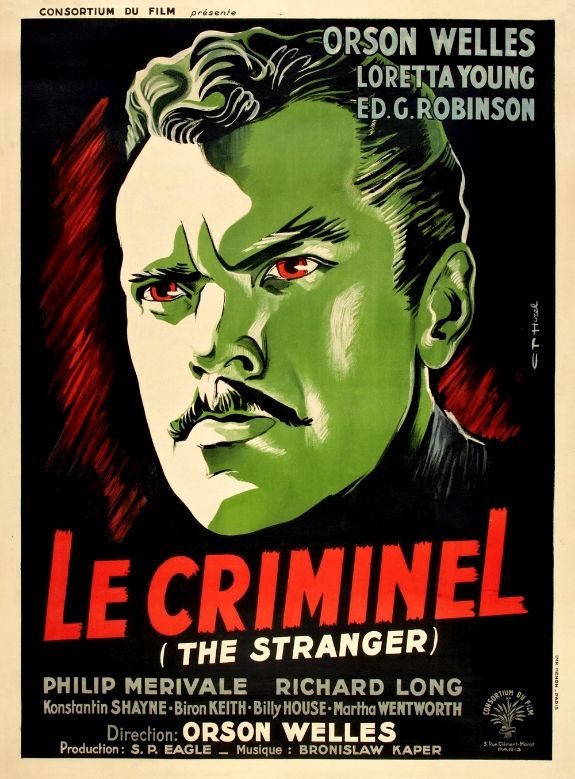 Welcome! The lobby of the Deranged L.A. Crimes theater is open. Grab a bucket of popcorn, some Milk Duds and a Coke and find a seat.
Tonight's feature is THE STRANGER starring Orson Welles (who also directed), Edward G. Robinson and Loretta Young.
TCM says:

In post-war Germany, Wilson, an American delegate to the Allied War Crimes Commission, demands that Nazi prisoner of war Meinike be allowed to escape so that he may lead the Commission to his former boss, Franz Kindler, the most dangerous and elusive Nazi of all. Watched carefully by Wilson, the freed Meinike travels to Latin America and there contacts a former Nazi cohort about the whereabouts of Kindler. After some resistance, Meinike learns that Kindler, an avowed clock enthusiast, is living under the name Professor Charles Rankin in a small Vermont town called Harper.