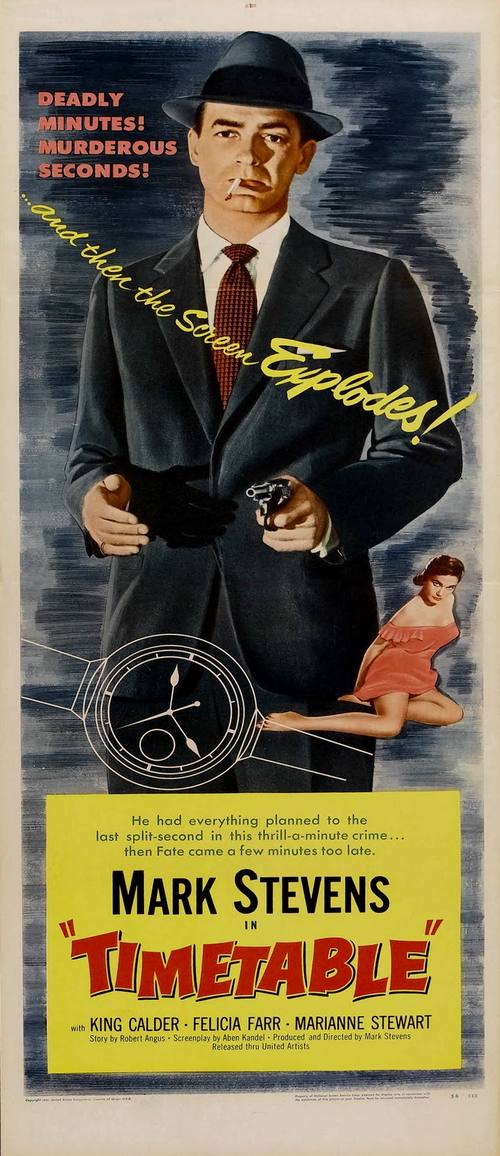 Welcome! The lobby of the Deranged L.A. Crimes theater is open. Grab a bucket of popcorn, some Milk Duds and a Coke and find a seat.
Tonight's feature is TIMETABLE starring Mark Stevens, Kikng Calder, Felicia Farr and Marianne Stewart.
TCM says:
On a westbound train, the conductor asks Dr. Paul Brucker, who is using the pseudonym Sloan, to assist a sick passenger. After his examination, Brucker tells the conductor the man may have polio, and recommends an unscheduled stop at the nearest town, Winston, Arizona. Meanwhile, the conductor grants Brucker access to the baggage car so he can get his medical kit. Unknown to the conductor, Brucker withdraws a gun from his bag and injects the security officer and baggage handlers with a substance that puts them to sleep.
Uh, oh.  I smell trouble.  Enjoy the film!