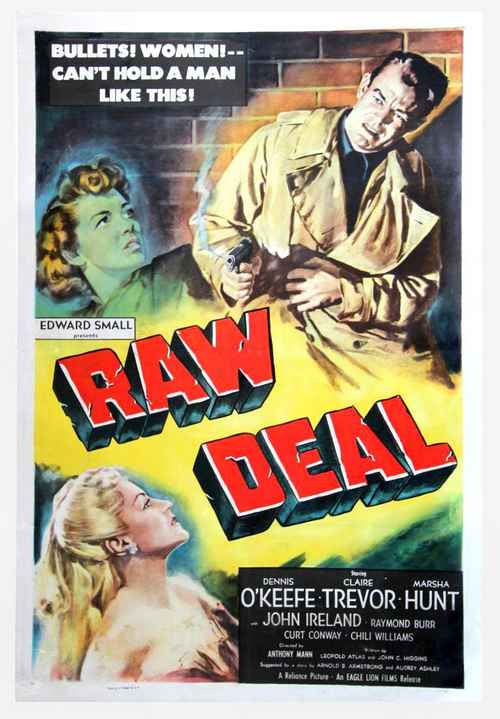 Welcome! The lobby of the Deranged L.A. Crimes theater is open. Grab a bucket of popcorn, some Milk Duds and a Coke and find a seat.
Tonight's feature is, RAW DEAL, starring Dennis O'Keefe, Claire Trevor, Marsha Hunt, John Ireland and Raymond Burr.
Enjoy the movie!
TCM says:
Joe Sullivan, who is serving time in prison for his role in a robbery, is visited by two women. First by his lawyer's assistant, Ann Martin, who appears to have more than a legal interest in him, and then by his girl friend, Pat Regan. During the visit, Pat informs him that he is to be broken out of prison that evening. Unknown to Joe, the escape has been engineered by sadistic Rick Coyle, the thief for whom Joe took the rap, in the hope that Joe will be killed, thus allowing Coyle to retain Joe's share of the robbery. However, Joe makes a successful escape and is driven away by Pat, but bullet holes in the gas tank force them to abandon the car.