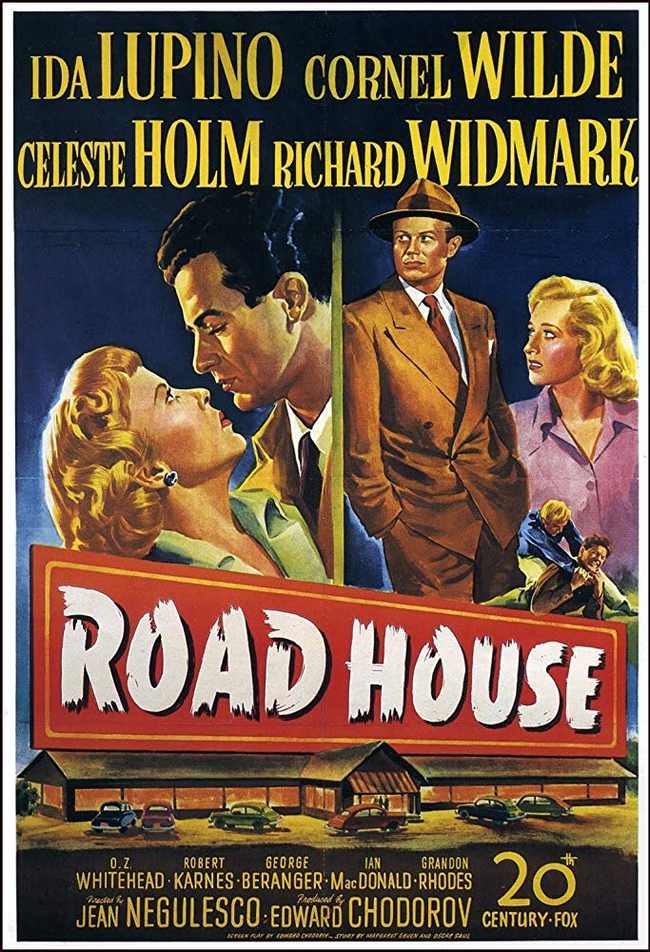 Welcome! The lobby of the Deranged L.A. Crimes theater is open. Grab a bucket of popcorn, some Milk Duds and a Coke and find a seat.
Today's feature is ROAD HOUSE starring Ida Lupino, Cornel Wilde, Richard Widmark, and Celeste Holm.
IMDB says:
At a seedy nightclub and bowling alley near the Canadian border, owner Jefty Robbins (Richard Widmark) is in love with his new cabaret singer, Lily Stevens (Ida Lupino), who only has eyes for Jefty's best friend, bar manager Pete Morgan (Cornel Wilde). Although he tries to keep his distance, Pete soon falls for Lily's charms. But when the couple tries to run away together, Jefty and jealous cashier Susie Smith (Celeste Holm) conspire to frame them for a crime they didn't commit.
Enjoy the movie!