It was spring 1925, and if the Doheny family didn't have an uneasy feeling that they were being watched they should have. Three men were staking out the oil tycoon's mansion on Chester Place and stalking his two grandchildren. The shadow men even followed the kids to church.  They were planning a kidnapping and the oil magnate's family was an obvious target. But three men loitering in a parked in a car near the Doheny manse wouldn't escape notice for long.
To kill time as they surveilled the Doheny grandchildren the conspirators discussed other possible victims, even bad guys need a Plan B.  Actress Pola Negri was one, and popular child star Jackie Coogan was another, but in the end Mary Pickford was considered to be the best victim. She was rich and she was more easily accessible than the Doheny grandchildren.
By 1925 Mary Pickford was five years into her marriage to her second husband Douglas Fairbanks, and she was one of the most beloved actresses on the planet. She was often referred to in newspapers and magazines as "Our Mary" and "America's Sweetheart"  Pickford and Fairbanks were comfortably ensconced in their 18 acre Beverly Hills estate "Pickfair". The home was described by Life Magazine as "a gathering place only slightly less important than the White House, and much more fun."  It wasn't hyperbole; Pickfair's guest list was every bit as stellar as that of the White House and guests included near neighbor Charlie Chaplin and some of the crowned heads of Europe.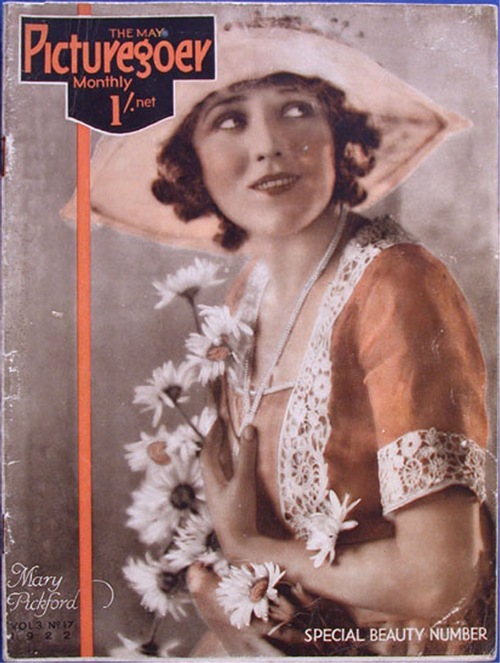 Mary and Doug were frequently in the news and one item in particular caught the attention of the kidnap conspirators. They had read that the couple had over $2M in Liberty Bonds, and the kidnappers weren't going to be greedy–they planned to demand only $200,000 [equivalent to $2.67 million in today's money]. Surely Doug would pay the ransom to bring his wife home.
What the conspirators hadn't counted on was that the police would be tipped off to their existence. They thought that they were being cagey, but hanging around outside Edward Doheny's home was a sure way to get noticed.
Captain Home of the LAPD received information that some suspicious looking men had been seen outside the Chester Place home. The men didn't appear to have business with the tycoon or any of his neighbors–one of whom was director Raoul Walsh (who was renting Roscoe "Fatty" Arbuckle's home).
The Captain sent two of his best detectives, Harry Raymond and George Mayer, to investigate. Raymond and Mayer spent several boring days and nights on a stake-out, but it paid off. One night they spotted a closed car and ran the license plate–it belonged to a man named C.Z. Stevens an automobile salesman who lived at 4671 Hollywood Blvd.
Stevens was followed by Captain Home and his detectives. The cops saw Stevens meet up with two men they later identified as Claud Arthur Holcomb and Adrian James Woods.  The trio appeared to be casing  the Pickford-Fairbanks studio as well as Edward Doheny's home and it seemed a sure thing that they were up to no good.
LAPD's surveillance of the conspirators continued over several weeks. Captain Home told Edward Doheny about the plot and the multimillionaire contacted a couple of his former employees to guard him and his family.  The men were said to be proficient with firearms. Doheny was extremely security conscious–his family had been the target of kidnappers in the past. But the tycoon increased security following the births of his grandchildren.  Fortunately, his grand-kids were being tutored at home so they didn't have to go out very often; however, the family was careful to keep to their routines so that nothing they did would signal to the would-be kidnappers that the plot had been discovered.
Mary and Doug were also told about the plot and they too cooperated fully with the law. LAPD officers guarded Mary, the grounds of Pickfair and were stationed to keep an eye on the studio.
As far as the law could determine the kidnappers had decided to focus their efforts on Mary, but the gang had vacillated between Pickford and Dohney for a few months so they could still change their minds.  And what if they abandoned both of those potential victims in favor of someone else?
The police were aware of the kidnappers plan but that didn't mean that the targeted victims were safe, especially after it was discovered that one of the men had recently purchased a gun.
NEXT TIME: The kidnapping plot unravels.