Welcome to Deranged L.A. Crimes. Ten years ago, I started this blog to cover historic Los Angeles crimes. I am not surprised that I haven't even scratched the surface of murder and mayhem in the City of Angels.
I have been absent from the blog for a while, focusing on finishing my book on L.A. crimes during the Prohibition Era for University Press Kentucky. It's not done yet, but I'm close. No matter, it is time to return to the blog. It is something I love to do.
Focusing my energy on the book, I failed to pay tribute to the inspiration for Deranged L.A. Crimes, Agness "Aggie" Underwood, on December 17, 2022, the 120th anniversary of her birth. If you aren't familiar with Aggie, I've written about her many times in previous posts.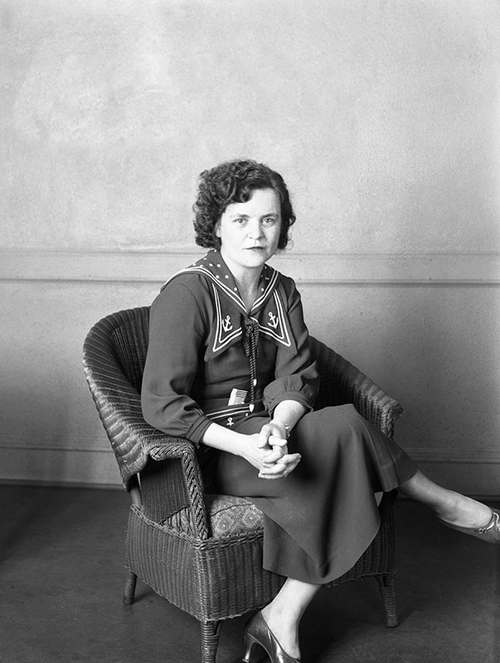 In 2016, I curated a photo exhibit at the Los Angeles Central Library downtown. The exhibit, for the non-profit Photo Friends, featured pictures from cases and events Aggie wrote about over the course of her career. I wrote a companion book, The First with the Latest!: Aggie Underwood, the Los Angeles Herald, and the Sordid Crimes of a City.
Aggie is a dame worth learning about. She is a legendary crime reporter, who worked in the business from 1927 until her retirement from the Los Angeles Herald in 1968. A force to be reckoned with, Aggie worked as a reporter until her promotion to City Editor of the Herald in January 1947, while covering the Black Dahlia case. She was the only Los Angeles reporter, male or female, to get a by-line for her reporting on the ongoing investigation.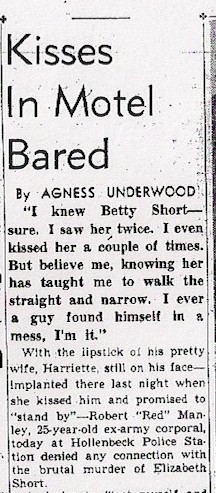 On her retirement, she told a colleague that she feared being forgotten. That won't happen on my watch. Thanks again, Aggie, for the inspiration. Deranged L.A. Crimes is dedicated to you.
Among the things I've learned over the years researching and writing about crime, is that people don't change. The motives for crime are timeless: greed, lust, anger, betrayal, and jealousy are but a few.

What is different is crime detection. Science has come a long way. Detectives no longer use the Bertillon system to identify criminals—they use DNA. I think part of the reason I'm drawn to historic crime is the challenges overcome by former detectives and scientists. Despite the advancements in science, it is my belief that if it was possible to pluck the best detectives and scientists from the past and set them down in the present, they would still be great. I am amazed at the cases they solved.
I look forward to this new year, and to the challenges it will bring. I am so glad you are here, and I invite you to reach out if you have questions and/or suggestions.
Best to all of you in the New Year.
Joan