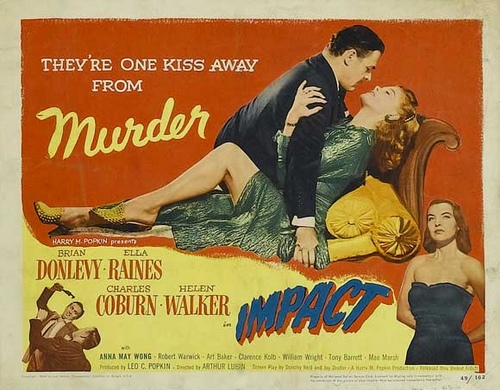 Welcome! The lobby of the Deranged L.A. Crimes theater is open. Grab a bucket of popcorn, some Milk Duds and a Coke and find a seat.
Tonight's feature is IMPACT [1949] starring Brian Donlevy, Ella Raines, Charles Coburn, Helen Walker, and Anna May Wong.
IMDB says:
A unfaithful wife plots with her lover to kill her husband, but the lover is accidentally killed instead. The husband stays in hiding, and lets his wife be charged with conspiracy.