Join Mitzi Szereto, Cathy Pickens, and me for a free online event on April 15th at noon. We will chat about writing and researching true crime. I can't wait! Register HERE
April 15th – Women Writing True Crime
By Brianna Cool
Friday, April 15th, 2022
Women Writing True Crime with Mitzi Szereto, Joan Renner, and Cathy Pickens
12 pm / PT
FREE Virtual Event
A panel discussion featuring Mitzi Szereto, editor of The Best New True Crime Stories series, and her contributors Joan Renner and Cathy Pickens from her new book release, The Best New True Crime Stories: Partners in Crime.
Topics to be discussed include:
True crime and how writing it is different from other genres.
True crime and its appeal to women writers and readers.
Individual approaches to true crime.
Writing responsibly and ethically.
How to catch the editor's eye.
Researching and getting the facts right.
***
Mitzi Szereto (mitziszereto.com) is an author and anthology editor whose books encompass multiple genres, including those in her popular true crime franchise The Best New True Crime Stories, to date the volumes Partners in Crime; Crimes of Passion, Obsession & Revenge; Well-Mannered Crooks, Rogues & Criminals; Small Towns; and Serial Killers. She has the added distinction of being the editor of the first anthology of erotic fiction to include a Fellow of the Royal Society of Literature. She's appeared internationally on radio and television and at literature festivals, and has taught creative writing around the world. In addition to having produced and presented the London-based web TV channel Mitzi TV, she portrays herself in the pseudo-documentary British film, Lint: The Movie. The sixth volume in her true crime series, The Best New True Crime Stories: Unsolved Crimes & Mysteries, will be published in September 2022. Follow her on Twitter and Instagram @MitziSzereto.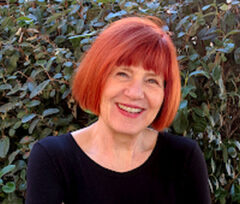 Joan Renner, writer, social historian, and true crime expert, is the author of The First with the latest: Aggie Underwood, the Los Angeles Herald, and the Sordid Crimes of a City. She contributed to the Los Angeles Times bestseller LAPD '53, written by James Ellroy and Glynn Martin. She has appeared in a previous volume of The Best New True Crime Stories. Joan lectures on historic Los Angeles crime and appears on true crime TV shows and podcasts. She is currently writing a book for University Press of Kentucky about Los Angeles during the Prohibition era.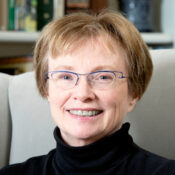 Cathy Pickens (cathypickens.com) has written crime fiction, starting with the award-winning Southern Fried (St. Martin's), and a regional historic true crime series, starting with Charlotte True Crime Stories (History Press). The latest is Upstate South Carolina True Crime Stories. She's served as national president of Sisters in Crime, on Mystery Writers of America's national board, and as true crime columnist for Mystery Readers Journal. A lawyer and former college professor, she also wrote CREATE! Developing Your Creative Process (create-update.com), works with prison inmates, and coaches writers and others in creativity workshops. Her work has appeared in a previous volume of The Best New True Crime Stories.