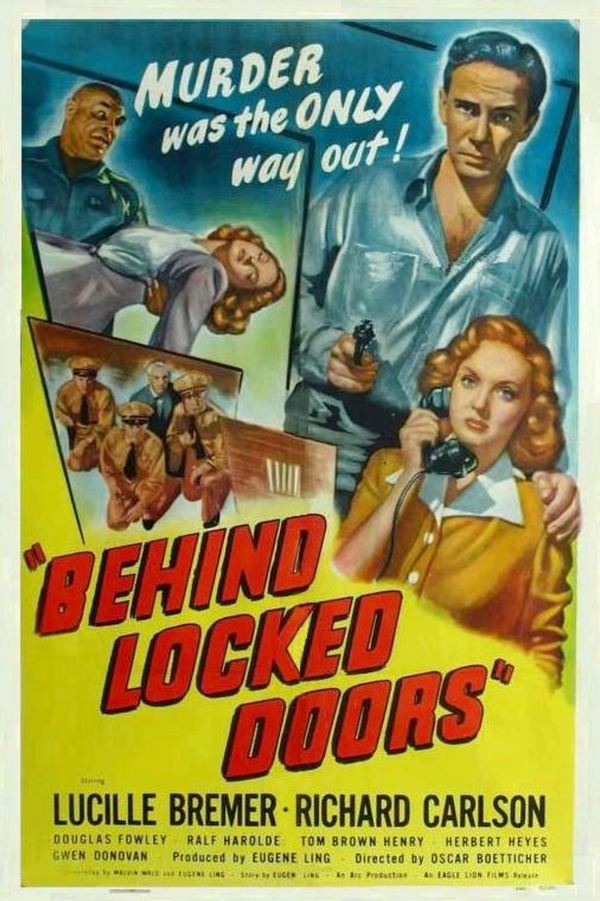 Welcome! The lobby of the Deranged L.A. Crimes theater is open. Grab a bucket of popcorn, some Milk Duds and a Coke and find a seat.
Tonight's feature is BEHIND LOCKED DOORS, starring Richard Carlson and Lucille Bremer.
Enjoy the movie!
IMDB says:
Newspaper reporter Kathy Lawrence (Lucille Bremer) is hot on the trail of judge-turned-wanted-fugitive Finlay Drake (Herbert Heyes). Lawrence believes Drake is hiding out in a mental institution and avoiding arrest by pretending to be insane. To prove her theory, Lawrence hires private investigator Ross Stewart (Richard Carlson) to infiltrate the asylum. But Drake soon catches on and, before long, Stewart finds that his life is in the hands of the very man he is there to capture.
https://youtu.be/JvPIV0mfig8