Yesterday was the 117th anniversary of Aggie Underwood's birth. In her honor the Central Library downtown is hosting a party on Saturday, December 21, 2019 at 2 pm.
I will speak about Aggie and her many accomplishments from her time as a switchboard operator at the Record to her groundbreaking promotion to city editor at the Evening Herald and Express. And yes, there will be cake.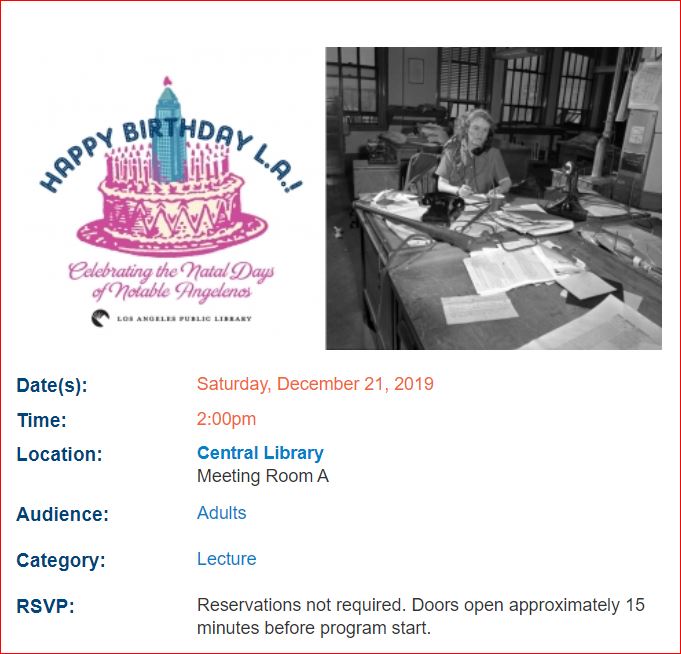 Aggie inspired me to create this blog and her Wikipedia page on December 12, 2012. Aggie loved the newspaper business as much as I love writing for the blog and connecting with all of you.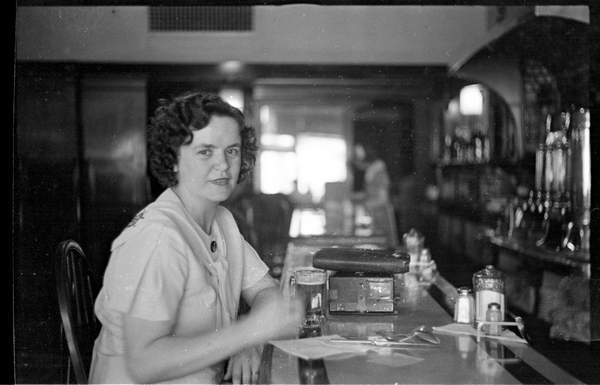 Deranged L.A. Crime readers are an impressive group. They include current and former law enforcement professionals, crime geeks (like me), and the victims of violent crime. I have even been contacted by a serial rapist (a despicable scumbag).
Each December I reflect on the year that is ending and make plans for Deranged L.A. Crimes. In 2020, the blog's reach will extend to encompass all of Southern California, which includes the following counties: Los Angeles, San Diego, Orange, Riverside, San Bernardino, Kern, Ventura, Santa Barbara, San Luis Obispo, and Imperial.
I look forward to new stories, personalities and challenges.
Please join me as we enter the Roaring Twenties. This time, no Prohibition.