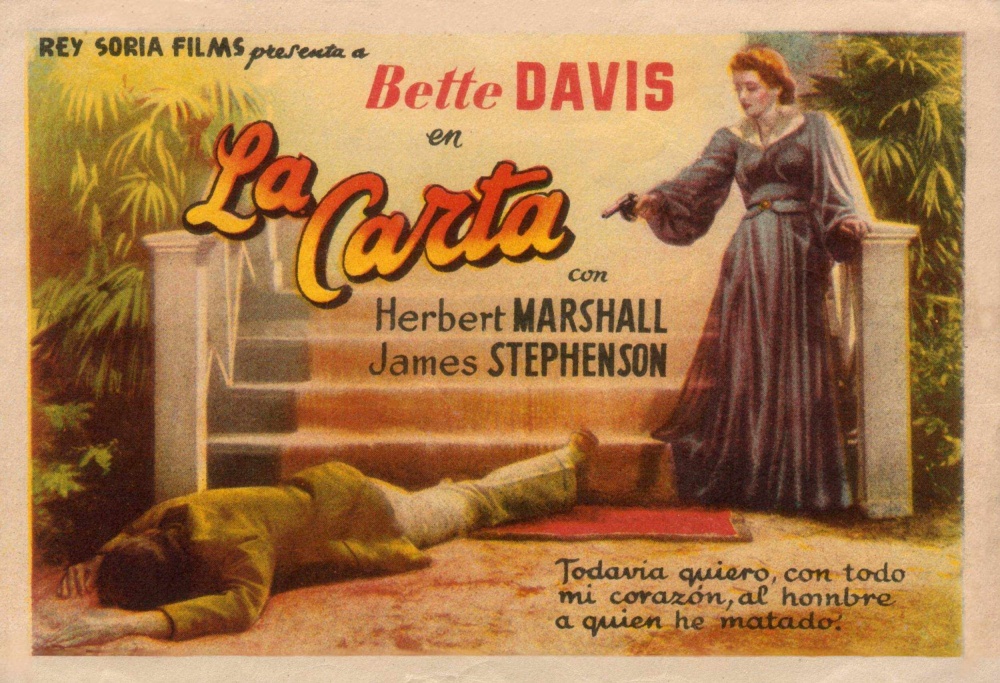 Welcome! The lobby of the Deranged L.A. Crimes theater is open! Grab a bucket of popcorn, some Milk Duds and a Coke and find a seat.
Tonight we're going to take a deep dive into two movies based a story by W. Somerset Maugham. An actual murder in Kuala Lumpur in 1911, inspired Maugham to write THE LETTER. If you are interested in the crime that provided the inspiration, search for Ethel Proudlock.
First, we'll check out Eddie Muller's (the Czar of Noir), introduction to the 1940 version of the film for TCM's Noir Alley.
The 1940 version stars Bette Davis, Herbert Marshall (who appeared in the 1929 version in the role of the lover). Directed by William Wyler, the movie opens with an unforgettable scene. The tension never lets up.
TCM says:
Leslie Crosbie, the wife of a British rubber planter in Malay, shoots and kills Jeff Hammond, and claims that she was defending her honor. To defend Leslie, her husband Robert sends for family friend and attorney Howard Joyce, who questions Leslie's story.
The 1929 version of THE LETTER, stars Jeanne Eagels and Herbert Marshall. Jeanne Eagels' life was tragically cut short by drug addiction. She was nominated posthumously for her work in THE LETTER.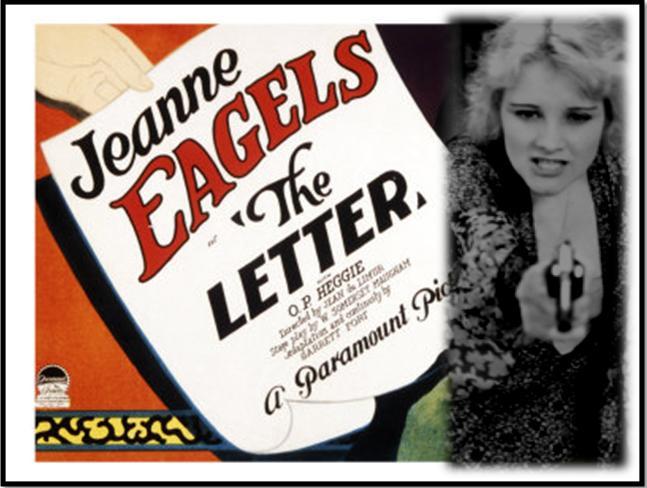 TCM says:
Marooned on a rubber plantation in the East Indies, Leslie Crosbie turns to Geoffrey Hammond for the love and diversion that she does not find with her husband.