The calendar may turn a page, but crime is a continuum.
At 8:30 a.m. on October 31, 1968, forty-two-year-old Edward Weber let himself into the home of his employer at 3110 Laurel Canyon Boulevard.  As he always did, Edward entered the home through the kitchen door with his key . Once inside, he knew immediately that something was wrong.
Furniture was overturned in the living room and den, and there were what appeared to be bloodstains in at least three rooms in the house.  When Edward entered the master bedroom he found the nude, bludgeoned body of his employer, actor and former silent film superstar, Ramon Novarro.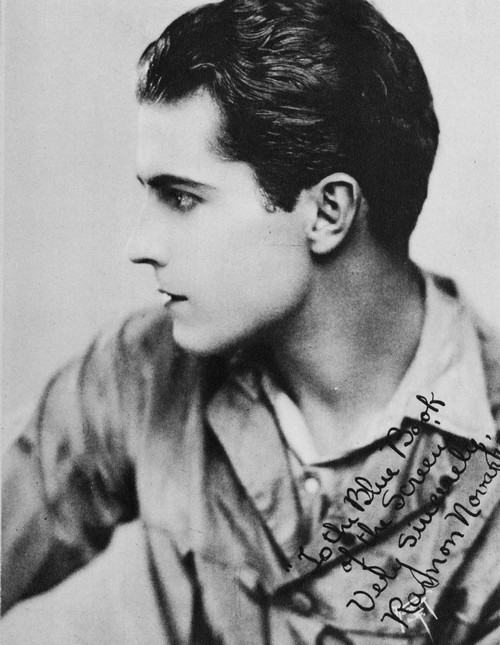 The 69-year-old's face and torso showed unmistakable signs of a brutal beating. Edward phoned the police.
Los Angeles Police Department Lieutenant  Lauritzen spoke to reporters, "We have no evidence yet of anything missing.  Of course, this is a large house, and contains many valuable items." The lieutenant would not speculate on the weapon used in the murder. However, it was revealed that the blood at the scene was dry, indicating the crime was committed several hours before Edward made his sad discovery.
The police were puzzled. Ramon had no known enemies and the house was not broken into. Ramon had likely known his killer.
Ramon was smart with his money and invested in real estate. His residence on Laurel Canyon is impressive, but even more extraordinary is the home he owned in Los Feliz.  In 1928, Ramon's then business manager Louis Samuel used money he embezzled from the actor to build his dream home.  When Ramon discovered the theft, he took ownership of the place and hired Lloyd Wright (Frank's son) to design an expansion. It is an astonishing home and was owned and restored in the 1990s by Diane Keaton.
At the time of his murder Ramon was worth between $500k and $1M, giving police ample reason to wonder if money was the motive for the slaying.
First, they would follow the trail of clues left behind at the scene. The most intriguing of them was bloody clothing, a man's denim shirt, pants and underwear, found discarded on a neighbor's fence 40 yards from the home.
Ramon's cause of death was pending an autopsy. Police could only hope that between the results of the autopsy and the clues left at the scene they could find a killer.
NEXT TIME:  Extra detectives assigned to Ramon's brutal murder find important physical evidence belong to a killer, or killers. The case continues into 1969.