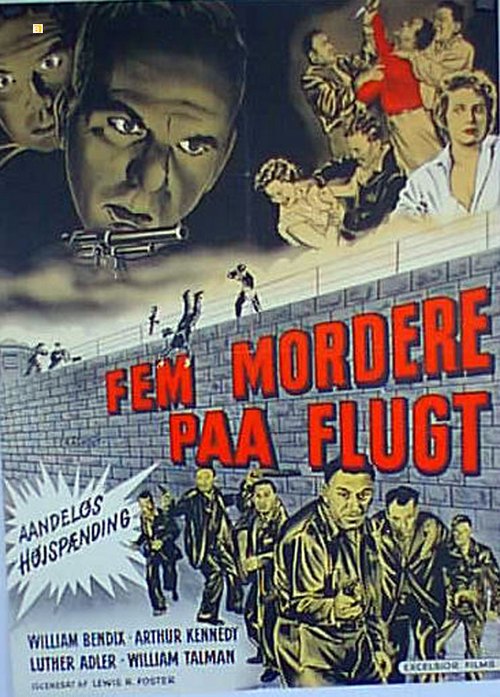 Welcome!  The lobby of the Deranged L.A. Crimes theater is open. Grab a bucket of popcorn, some Milk Duds and a Coke and find a seat.
Tonight's feature is CRASHOUT starring William Bendix, Arthur Kennedy, Luther Adler and William Talman.
Enjoy the film!
TCM says:
Convict Van Duff engineers a large-scale prison break; the six survivors hide out in a forgotten mine working near the prison, then set out on a long, dangerous journey by foot, car, train and truck to retrieve Duff's bank loot. En route, as they touch the lives of "regular folks," each has his own rendezvous with destiny.

http://youtu.be/kaevY6hgdP0