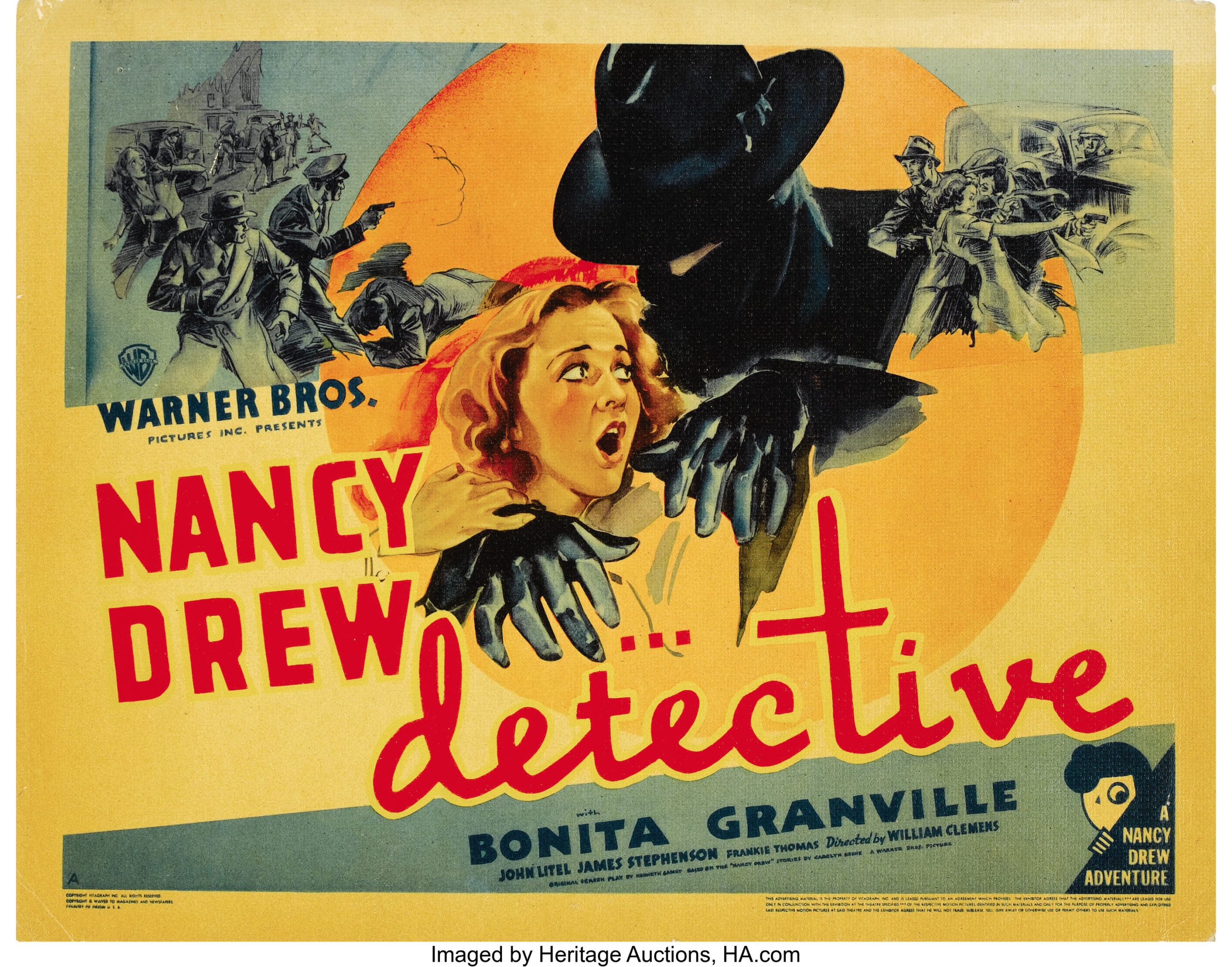 Welcome! The lobby of the Deranged L.A. Crimes theater is open! Grab a bucket of popcorn, some Milk Duds and a Coke and find a seat.
Tonight's feature is NANCY DREW, DETECTIVE. Sometimes I need some good old-fashioned escapism, and this movie fits the bill. I fancied myself a girl detective back in the day. Honestly, I still have detective aspirations.
TCM says:
Wealthy, elderly Mary Eldredge plans to donate a large sum of money to her alma mater, the Brinwood School for Girls, at which teenager Nancy Drew is a student. She arranges to deliver the check to lawyer Carson Drew, Nancy's father, at his office the following day, but she does not appear. Hollister, Miss Eldredge's business manager, explains that she left town suddenly. Nancy, who does not believe that Miss Eldredge would act that way, determines to discover what happened.
Enjoy the movie!