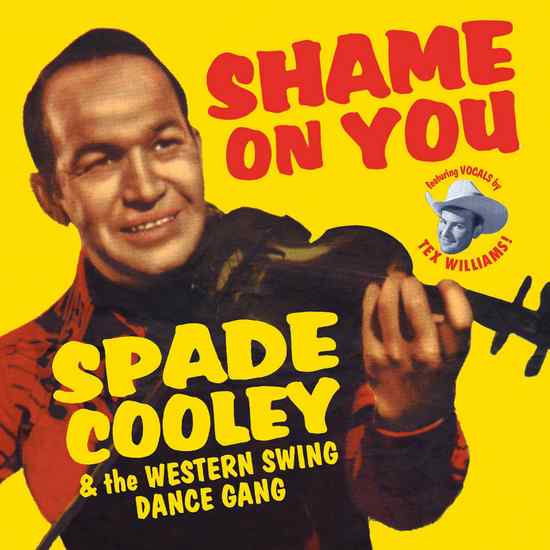 Spade Cooley, the self-proclaimed 'King of Western Swing', had a series of hits throughout the 1940s and into the late 1950s. In June 1948 he began to host a variety show on KTLA-TV which broadcast from the Santa Monica Pier Ballroom. The show was popular enough (approximately 75% of L.A. viewers tuned in on Saturday nights) to attract A-list guests like Frank Sinatra, Dinah Shore, and Frankie Laine.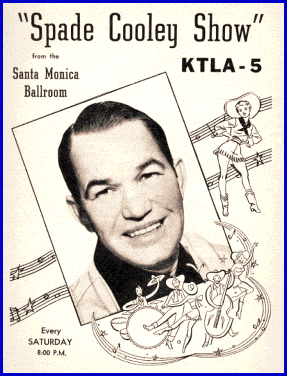 It isn't clear when Spade started to physically abuse Ella Mae, but by the late 1940s the abuse was so rooted in their relationship that he didn't even attempt to hide it from the rest of the world. On a trip to Catalina Island  Spade smacked Ella Mae in front of several guests. He forced her to kneel before them and apologize for doing something that had pissed him off. Why didn't anyone intervene? It may have been shock–perhaps the witnesses were immobilized–or it may have been that in those days nobody thought it was their place to interfere in another couple's relationship no matter what they saw.
The Catalina trip was just one instance of Spade's abuse. Ella Mae once jumped from the car in which she was riding with her husband when he started to choke her. Nearly everyone in their circle of family and friends had witnessed Spade's abuse of Ella Mae. Their daughter, Melody, had seen her father 'slap around' her mother on many occasions and threaten to kill her. A nurse in the Cooley's employee had to club Spade with a eucalyptus log to stop him from beating Ella Mae.
Like many abusers Spade blamed his brutal behavior on Ella Mae. In the mantra familiar to many domestic thugs he repeated 'look what you made me do' until he likely believed it himself. It is possible he wasn't entirely wrong about Ella's infidelity. She allegedly confessed to a friend that she'd had an affair with cowboy star Roy Rogers in the early 1950s. But infidelity, even if real, is no excuse for beating a partner. Increased mistrust and escalating domestic violence characterized the Cooley's marriage for years before it finally ended in 1961.
Early in 1961 Ella Mae was hospitalized; ostensibly for stress. During her stay she confided to her doctor that she was in fear of Spade. She said she'd suffered numerous beatings over the years and was terrified that he would kill her. From her hospital bed she retained a woman attorney to represent her in divorce proceedings. Spade took the news as could be expected. He blew up, and threatened to kill Ella Mae and their children if she dared to leave him.
Spade telephoned the hospital and told a nurse that he was coming to visit his wife. When Ella Mae got the message she locked herself in the bathroom and refused to come out until she got an all clear signal from the nurse.
Ella Mae was more frightened that ever. She had every reason to believe Spade's threats. She put together an exit strategy with her friends Bud Davenport and Luther Jackson. She secretly funneled money to them that they would in turn invest in their own names and subsequently keep in trust for her so she would have some cash once her divorce was final.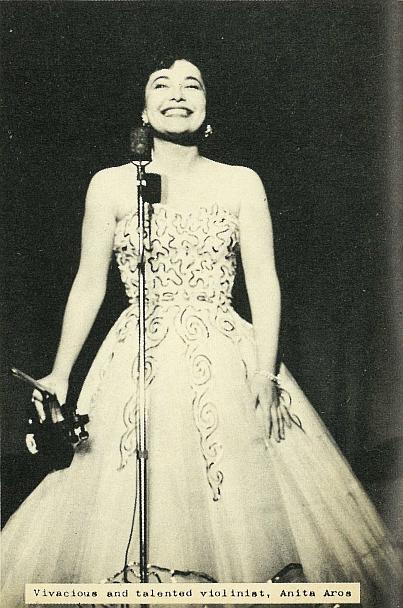 Spade, pretending he knew that she had been having lengthy conversations with Bud and Luther, tricked Ella Mae into confirming it; although she didn't tell him about the money. Even though he knew Bud and Luther were gay he phoned and threatened both of them with death if they continued to speak with his wife. He was so angry that he turned up at their home and punched Bud on the chin.
On March 21, 1961, before Ella Mae could file her own suit, Spade filed for divorce–ironically charging extreme cruelty. He told reporters: 'Ella Mae has moved out and I'm heartsick, but there isn't a chance of a reconciliation.' He sought custody of the kids, Melody, 13, and Donnell, 11. He then telephoned the violinist in his band, Anita Aros, and proposed marriage to her. She accepted, but thought he was kidding.  He wasn't.
NEXT TIME:  The Cooley's marriage ends in violence.