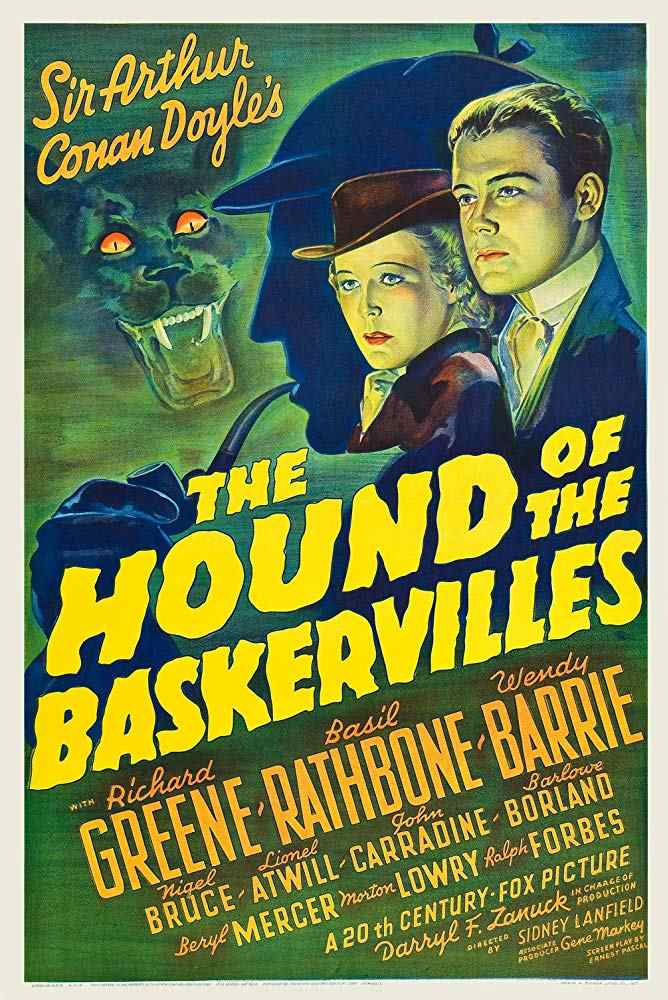 Welcome! The lobby of the Deranged L.A. Crimes theater is open. Grab a bucket of popcorn, some Milk Duds and a Coke and find a seat.
Who doesn't love Sherlock Holmes?  The character is irresistible. That's why tonight's feature is THE HOUND OF THE BASKERVILLES starring Basil Rathbone, Nigel Bruce, and Wendy Barrie.
Enjoy the movie!
ROTTEN TOMATOES says:
Though it takes a few liberties with the Arthur Conan Doyle original, this film ranks as one of the best screen versions of this oft-told tale. After learning the history of the Baskerville curse, Sherlock Holmes decides to protect heir Henry Baskerville from suffering the same fate as his ancestors.