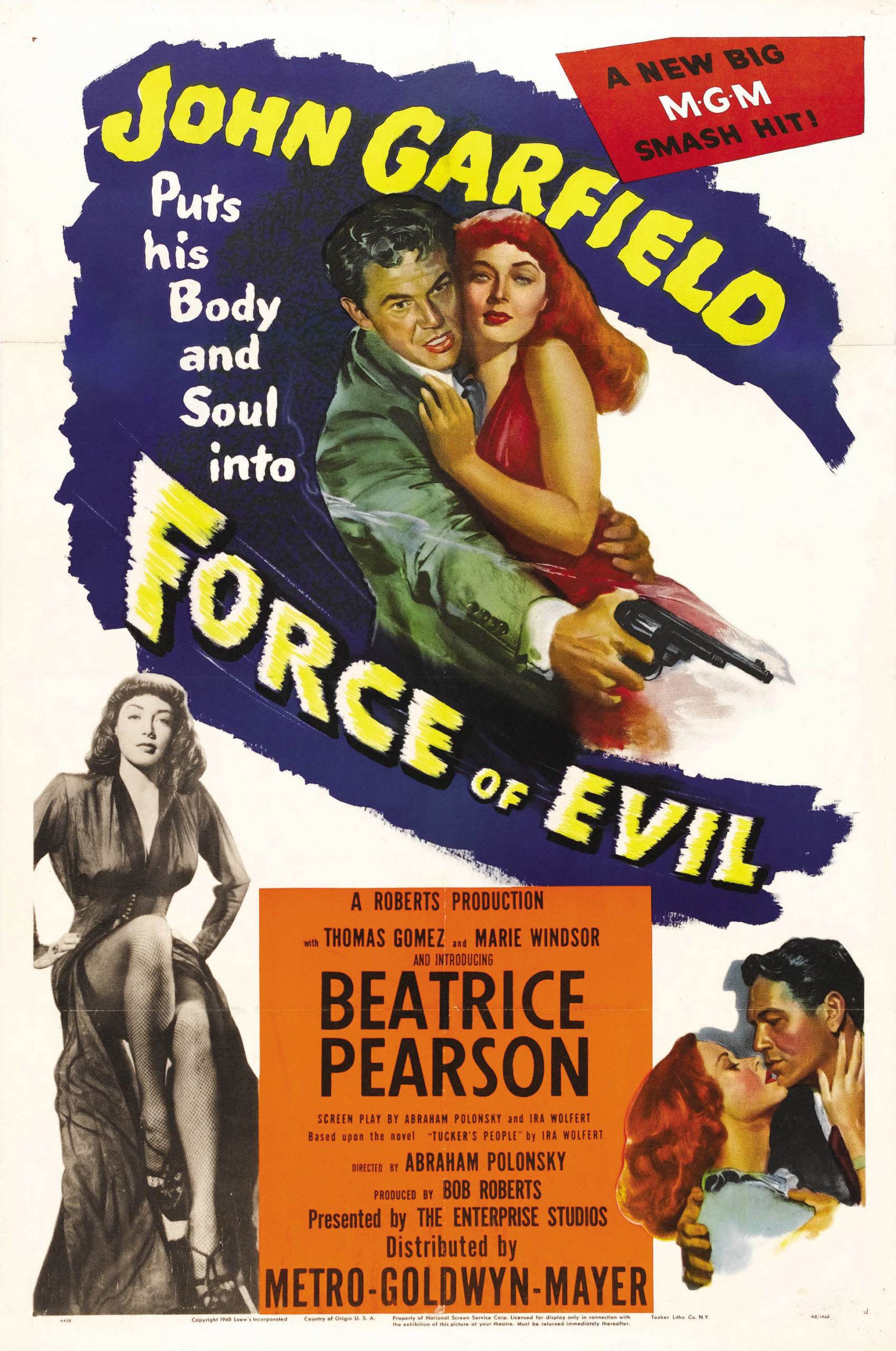 Welcome! The lobby of the Deranged L.A. Crimes theater is open! Grab a bucket of popcorn, some Milk Duds and a Coke and find a seat.
Tonight's feature is FORCE OF EVIL, starring John Garfield, Marie Windsor, and Beatrice Pearson. Enjoy the movie!
TCM says:

Joe Morse, an attorney for racketeer Ben Tucker, realizes that thousands of people select the number "776" in the lotteries on Independence day and conceives of a clever scheme to fix that as the winning number on the Fourth of July, thus bankrupting the numerous numbers banks operating in the city and enabling Tucker to gain a stranglehold on the racket. Joe is motivated by Tucker's promise to consolidate the new syndicate under his brother Leo's small-time numbers operation.
NOTE: Per YouTube, portions of this film are blocked due to copyright issues in some countries.