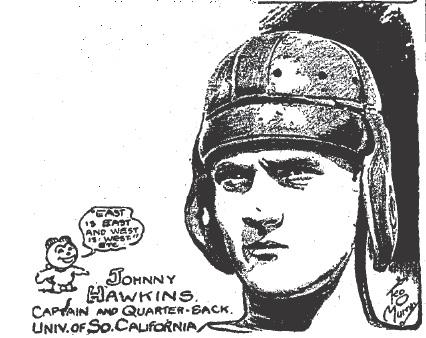 Johnny Hawkins had the college sports career one can only dream of. He was a gridiron hero who was equally skilled at basketball and baseball. During the 1924 season, Hawkins was quarterback and captain of USC's football team.
Despite his sports successes, Hawkins found the transition from Big Man on Campus to Joe Everyman a difficult one. Following his graduation from USC, he bounced from job to job.
By 1926, Johnny had settled into a career as head coach the South Pasadena military school, the Oneonta Academy. It thrilled Oneonta to have Hawkins on their coaching staff. They were so proud they took out a half-page ad in the L.A. Times to announce his hiring. But Hawkins' career took a downturn that same year when the Hollywood Generals, a Pacific Coast Football League team he organized and played with, failed.
The death knell for Johnny's post-college dreams of success came on an evening in mid-June 1928 when he was busted in the home of Earl Burtnett, leader of the Biltmore orchestra.
Clarence Thomas, a houseboy at the Burtnett home on South Catalina Street, spied a man entering the rear door of the house and promptly called the law.
LAPD Detective Lieutenants Steed, Green, and Mole of Wilshire Division answered the call and found Hawkins sitting in the living room listening to the radio.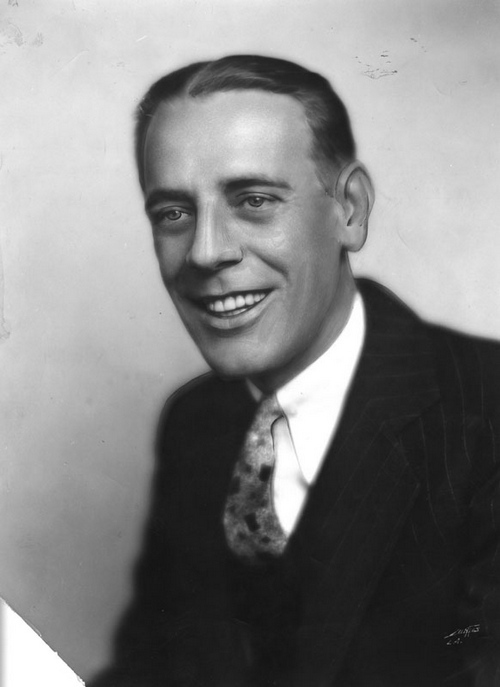 Hawkins wasn't a hardened criminal, and he confessed to dozens of burglaries. He told his interrogators that he desperately needed to raise money because his recent career as a real estate salesman had gone to pieces and his wife, Thelma (his college sweetheart), needed major surgery.
Hawkins said,
"I know I've got it coming to me, but what torments me the most is the thought of my family and my wife's family. I was driven to desperation by financial troubles."
Johnny was with his parents in their Fullerton home while his wife was in Vancouver, Washington, for treatment. He said he waited night after night until his parents were in bed before going out to commit the burglaries, then returned home to stash the loot in their attic.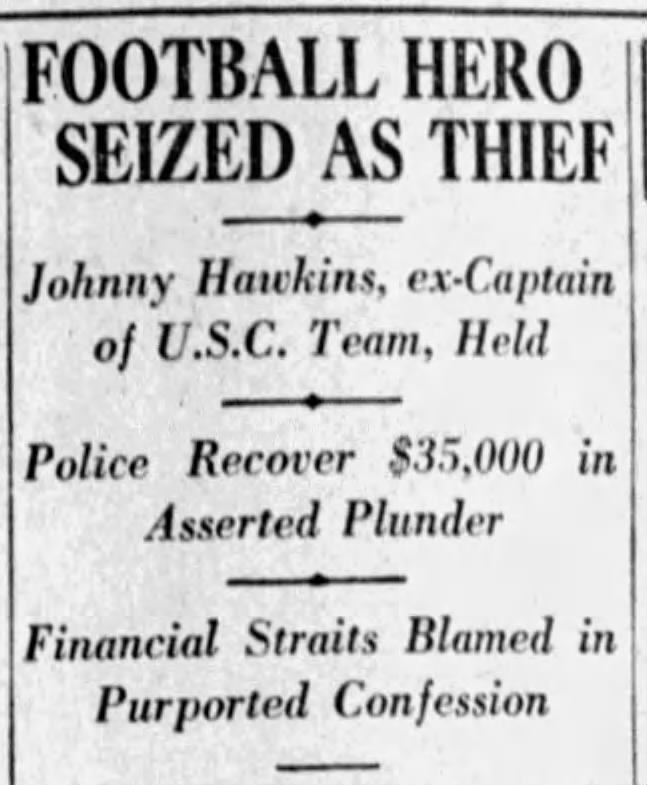 Police valued the recovered property at more than $35,000 ($622,482.16 in 2023 USD). It surprised them that Hawkins had stolen such a hodgepodge of high and low dollar items, including furs, old silverware, gowns, blankets, percolators, typewriters, lingerie, and jewelry.
According to Johnny, he never carried a weapon, a fact borne out by the arresting officers. Johnny had a flashlight, jimmy, ice pick, pass keys, and was wearing white gloves when the police found him in the Burtnett home.
It was strange enough that the football idol had perpetrated a series of at least 25 residential burglaries, but it was stranger still that never attempted to dispose of the loot. He purportedly committed the thefts for a few months, but all the items, except a suitcase full of "presents" for his wife, were traced.
If he was in dire need of cash, as he'd said, then why didn't he borrow money from his folks or his in-laws? Perhaps the former gridiron star was too proud to ask for help. The alternative, having his name splashed all over the local newspapers, was even more humiliating.
What was going on with Hawkins? Why would he jeopardize his freedom and his reputation in such a stupid way?
NEXT TIME: A unique defense strategy.