Current thinking about the teenage brain is that it's a work in progress. Intellectually, teens can be a match for adults, but emotionally it is a different story. A teenager's moods are the emotional equivalent of a world class chanteuse's five octave range. Teenagers are mercurial. A potentially deadly trait when mixed with a love triangle involving nineteen-year-olds.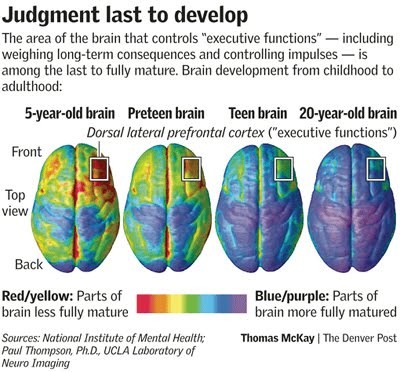 Downey residents Richard LaForce, Joyce Salvage, and Robert Hayden had been friends since middle school. During the war years, while they were growing up, the aircraft industry established deep roots in the town and had an enormous impact on the area. The postwar years saw the three friends enter high school and the town's close ties to the aircraft industry likely resulted in the establishment of an aviation club at Downey High School–Joyce and Robert were both members. Surrounded by engineers and aircraft workers may have inspired Richard's keen interest in science; with his high IQ (estimated to be 150) he hoped to pursue physics in college.

Physics wasn't the only thing Richard hoped to pursue into adulthood. He had loved Joyce since they were sixth graders and he hoped that one day they would marry. Was Richard surprised when, on May 12, 1951, at age 17, Joyce and Robert married?
If it shocked or hurt him, he kept his feelings to himself. At least the marriage didn't end his friendship with the couple. Richard was a frequent guest in the Hayden's home at 8558 Firestone Boulevard and he could still spend a lot of time with Joyce.
The day after Joyce and Robert's first wedding anniversary, and the day before they were scheduled to depart for a couple of months in Alaska visiting Robert's older brother George and his sister-in-law, Charlotte, Richard took Joyce to a movie ostensibly at Robert's request. Joyce and Richard were out together until 4 o'clock in the morning. Suspicious behavior for a married woman, but not so odd for a teenage girl. However, Richard complicated the evening by admitting in a note, just days before, that he loved her. He didn't plan to act on his declaration of love. He doubted Joyce reciprocated his feelings, but during their evening out, he got the impression that Joyce loved him too. There wasn't enough time to talk about the change in their relationship before Joyce and Robert left for Alaska.
Richard and Joyce corresponded regularly, some would say obsessively, during her absence. Robert was well aware of the exchange of letters between the friends but seemed unconcerned about them. When Joyce and Robert returned in late 1952, the three friends had quickly reestablished their former routine of spending at least two or three evenings together every week. Because the trio knew each other so well, both Joyce and Robert noticed Richard appeared to be distracted and he seemed to be depressed, but since he hadn't confided the reasons for his melancholy in either of them, they could only stand by and wait.
A week after Christmas, 1952, Richard invited Joyce and Robert to the Caltech campus, where he was a physics major, for a visit. While there, he suggested they stop for Cokes at a nearby refreshment stand. Robert couldn't finish his drink. He became violently ill and vomited. Recovering quickly, he resumed his ministerial studies at Whittier College.
In late January, during one of his visits, Joyce found Richard at the refrigerator. He seemed unnerved when she asked him what he was doing.
NEXT TIME: The teenage triangle turns poisonous.