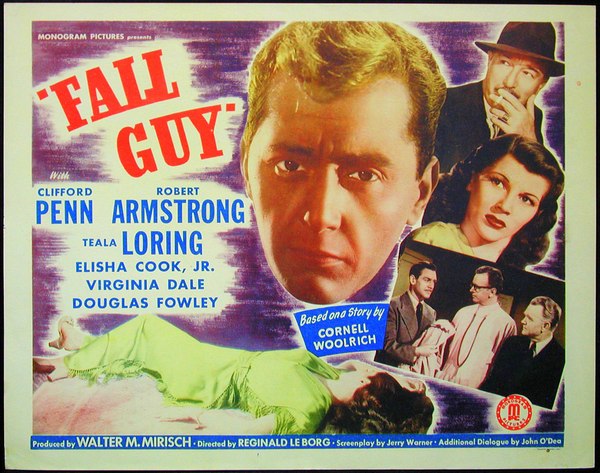 Welcome! The lobby of the Deranged L.A. Crimes theater is open. Grab a bucket of popcorn, some Milk Duds and a Coke and find a seat.
Tonight's feature is FALL GUY starring Leo Penn (billed as Clifford Penn), Robert Armstrong, Teala Loring and Elisha Cook, Jr. Enjoy the movie!
TCM says:
Tom Cochrane, full of dope (cocaine) and covered with blood, is picked up by the police and then questioned by detectives Shannon (Douglas Fowley) and Taylor (Harry Strang), but manages to escape. His girl friend Lois Walter (Teala Loring), against the wishes of her guardian, Jim Grosset (Charles Arnt), assists Tom and his police-officer brother-in-law Mac (Robert Armstrong) in trying to clear Tom of a possible murder charge. Tom only recalls meeting a man in a bar and going to a party.
http://youtu.be/tCJp824nYE4