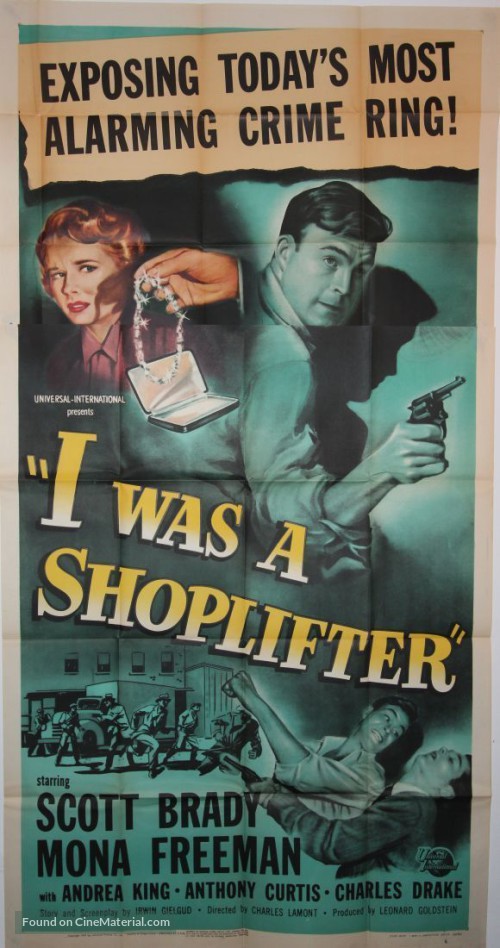 Welcome! The lobby of the Deranged L.A. Crimes theater is open! Grab a bucket of popcorn, some Milk Duds and a Coke and find a seat. Today's feature is I WAS A SHOPLIFTER! starring Scott Brady, Mona Freeman, Anthony Curtis (yep, Tony Curtis), and Rock Hudson.
Shoplifting seems hardly to raise an eyebrow these days, but in 1950 it appears to have been a gateway crime. Today, shoplifting, tomorrow, who knows?
I've never seen this one before either, so I'll be watching with you.
Enjoy the movie!
TCM says:
In a large California department store, detectives spot attractive young kleptomaniac Faye Burton. Jeff Andrews, another shopper, warns Faye that she is being watched, but she pretends not to understand him and continues her thefts. Shortly afterward, she is apprehended by the detectives, and moments later, Jeff is also taken into custody for shoplifting. Faye, who is a judge's daughter, swears that she will not steal again, and is released after she signs a confession. Before she leaves, the officials warn her that she will go to prison if she is caught stealing again.