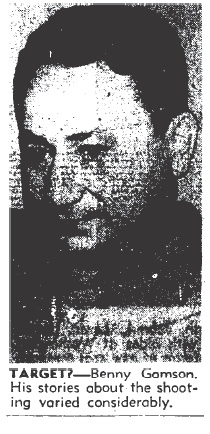 By the late 1940s mobsters from the East Coast were finally gaining a bit of a toe hold in L.A. They had been attempting to move-in and take over the city for years — but L.A. had a much different paradigm than New York or Chicago.
In L.A. corruption was a trickle-down affair with dishonest city government officials at the top of the heap in charge of vice, gambling, and (during Prohibition) liquor. A shadowy and mutually beneficial collective between the people in office and local bad guys was known as The Combination. With collusion among City Hall politicians, some members of local law enforcement (both LAPD and LASD), and vice and gambling lords like Charlie "The Gray Fox" Crawford and Tony "The Hat" Cornero, there was plenty of illegal loot to go around — not that that stopped anyone from trying to grab a bigger slice of the profane pie for himself.
I've lived in Southern California nearly all of my life, but I was born in Chicago, which I believe accounts in large measure for my fascination with crime. As a little kid I had an honorary uncle, a close friend of the family, not a blood relation — let's call him Tommy. Whatever Uncle Tommy did for a living in Chicago was mysterious, at least to me. His real line of work became clear when he and his family departed for Las Vegas where he was made pit boss at the Stardust. Interestingly, the Stardust was conceived and built the previously mentioned Tony "The Hat" Cornero. The criminal world, especially back in the day, was a small one.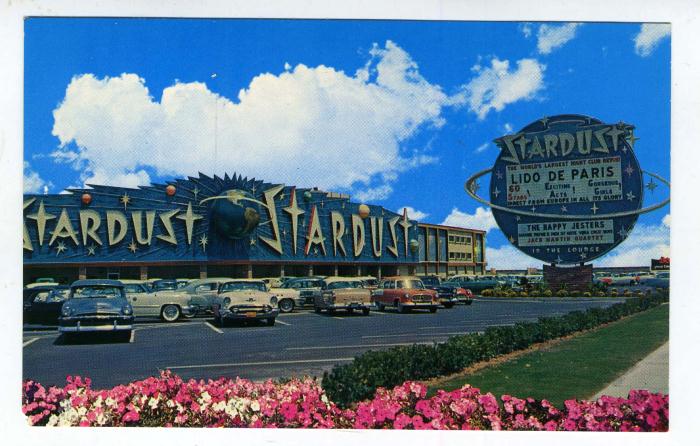 In future posts I'll introduce you to many more of the bad actors in the so-called Combination, and some of the mobsters who relocated to L.A. from places like New York, Chicago and Cleveland, but today I want to focus on one guy, a small-time hood with big ambitions, Benny "The Meatball" (aka "Little Meatball") Gamson.
The Meatball was a Chicago transplant. It was there that he'd known Mickey Cohen who, in the 1940s, was beginning to rise in the L.A. rackets. When Benny came out to L.A. he expected his old pal Mickey to welcome him with open arms and introduce him to a couple of the city's biggest players: Ben "Bugsy" Siegel and Jack Dragna.
Mickey was attempting to be a pal when he tried to explain to Benny that things didn't work the same way in L.A. as they had in Chicago, but The Meatball didn't like what he heard. In fact he pitched a fit and beat the crap out of one of Cohen's longtime Boyle Heights buddies. Then Benny did something completely unforgivable, he went in to business with one of Cohen's rivals, Paul "Pauley" Gibbons.
Gibbons may, or may not, have been a serious rival of Mickey's but he was certainly a gambler on a life-long losing streak.  He was also a guy who didn't pay his debts, and things never end well for welshers.
Whether it was for crossing Cohen, or reneging on a debt, Gibbons paid with his life. On May 2, 1946 at 2:30 a.m. the forty-five year old ex-con with an extensive arrest record, was shot and killed in an ambush.
Gibbons had parked his pricey sedan across from his apartment on N. Gale Drive. He had no idea that a gunman was waiting in the shadows. Witnesses said that as Pauley walked toward his apartment, a car came screeching out of the alley. Five shots rang out, Gibbons staggered and fell. The killer leaped from the car and as Gibbons begged for mercy he was lifted into a kneeling position and finished off with two more shots
Among the local thugs questioned in the slaying was Mickey Cohen, referred to in the newspapers as a "sporting figure". Mickey denied knowing anything about the murder.
Benny was booked in Beverly Hills Jail on suspicion of Pauley's murder, but he wriggled out of the net. The cops characterized the killing as a professional hit and Inspector Norris Stensland of the Sheriff's office said:
"The job was too well done to have been thought up by any of our small-fry racketeers."
If ever there was a small-fry it was the 5′ 1″ crook, Benny Gamson. Beverly Hills held him for two days and then kicked him loose.

A couple of weeks later two radio car officers, E.M. Kudlac and J.D. Wolfe, noticed The Meatball as he was driving on Beverly Blvd. between Ogden Drive and Genesee St.
The officers noticed that sprayed along the driver's side of Benny's car were five bullet holes — and another had punctured the rear window.
Old school wise guy that he was, Meatball knew nuthin' about nuthin'. He told the cops a variety of different stories. My favorite of them was that he'd noticed the holes in his car two weeks earlier and had reported them to his insurance company as the attack of "vandals who tried to ruin my car."
The Meatball should have seen the handwriting on the wall, but he wasn't exactly a deep thinker.
In October 1946 Gamson, who was described as: "the pudgy 39 year old strong arm of many aliases", and an associate, George Levinson, were shot and killed by unknown assailants.
Witnesses said that Gamson had stumbled from an apartment house on Beverly Blvd with blood streaming from five through and through bullet holes. He died on the sidewalk, screaming for help.
George Levinson dropped near the door of the apartment house with a slug through the back of his head.
A big, black sedan was observed fleeing the scene.
The police couldn't get anyone to cooperate and nobody came forward with information on the murders.
Gamson's wife clammed up — she knew better than to comment on the slayings.
Levinson's wife also kept quiet. When asked by investigators if she would discuss the case, she replied:
"I got nothing to say."