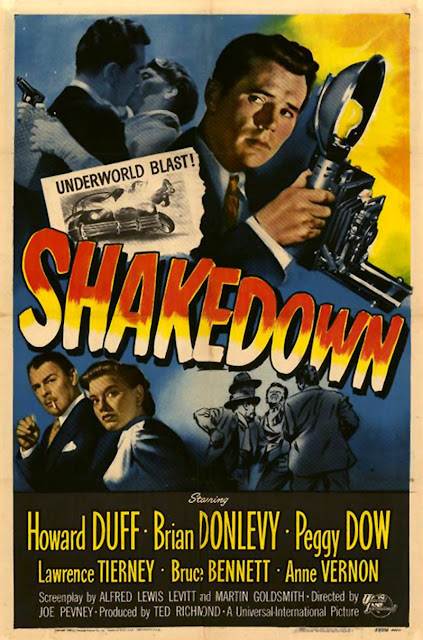 Welcome! The lobby of the Deranged L.A. Crimes theater is open! Grab a bucket of popcorn, some Milk Duds and a Coke and find a seat.
Tonight's feature is SHAKEDOWN (aka THE MAGNIFICENT HEEL) starring, Howard Duff, Brian Donlevy, Peggy Dow, Lawrence Tierney, and Bruce Bennett.
Enjoy the movie!
TCM says:
In a San Francisco train yard, photographer Jack Early hides a camera just before he is beaten by some men who are chasing him. Later, he retrieves the camera and takes the pictures to newspaper photo editor Ellen Bennett. She agrees to buy one, but Jack refuses to sell it unless they hire him for a week, at the end of which he vows to prove his worth.