I am fortunate to be affiliated with the DEADLY WOMEN television series. I love working with them and I have appeared in every season for over a decade.
I received an email from them the other day letting me know that my first episode of the current series (Episode 7, Flash Point) is going to premiere on the Discovery Plus streaming service Thursday, June 24.
It will also air on Investigation Discovery the following week on Thursday, July 1 at 9/8/C.
I cover a 1940 case from the U.K. Here is a photo of the deadly woman. You will learn all about her crime soon.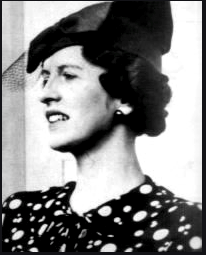 I will keep you posted on the other episodes for this series.
Thanks!