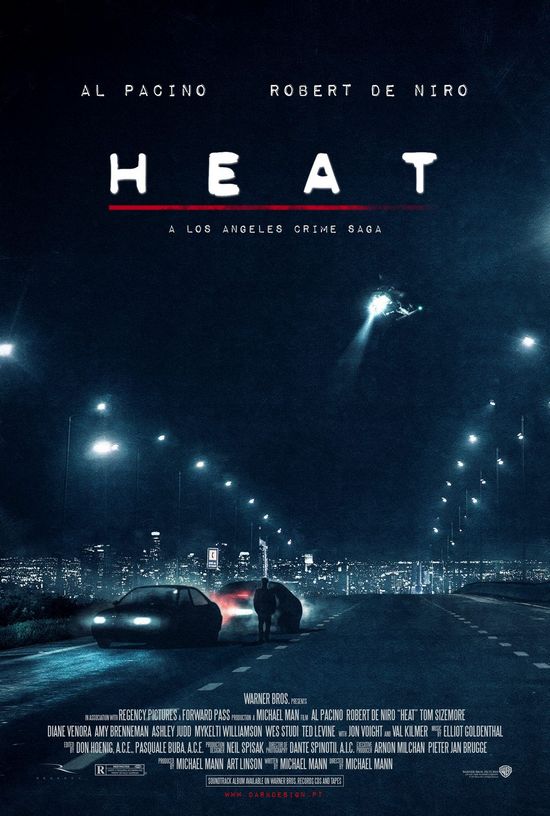 Welcome! The lobby of the Deranged L.A. Crimes theater is open. Grab a bucket of popcorn, some Milk Duds and a Coke and find a seat.
I am following-up my tribute to the L.A. County Sheriff's Department Homicide Bureau, aka the Bulldogs, with the 1995 film, HEAT. Why? Because one of the Bulldogs has a small role in the movie. Look for retired Sheriff's homicide detective, Rey Verdugo, as Vegas cop.
Bulldogs. Is there nothing they can't do?
IMDB says:
Master criminal Neil McCauley (Robert De Niro) is trying to control the rogue actions of one of his men, while also planning one last big heist before retiring. Meanwhile, Lieutenant Hanna (Al Pacino) attempts to track down McCauley as he deals with the chaos in his own life, including the infidelity of his wife (Diane Venora) and the mental health of his stepdaughter (Natalie Portman). McCauley and Hanna discover a mutual respect, even as they try to thwart each other's plans.
Heat is based on the true story of Neil McCauley, a calculating criminal and ex-Alcatraz inmate who was tracked down by Detective Chuck Adamson in 1964.
Enjoy the movie!