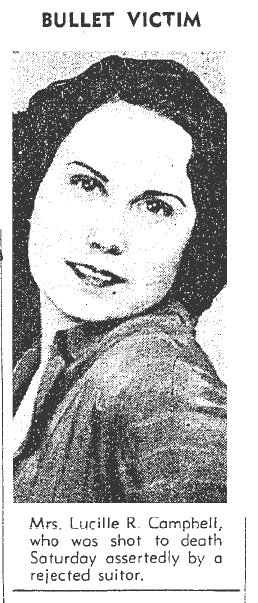 Valentine's Day is coming up, love is in the air, and heart-shaped cards and sweet treats are everywhere. Sadly not all love affairs remain heart shaped, sometimes they become triangles, and when they do  they can be deadly.
Thirty-seven-year-old grocery clerk Worth Clements traveled from Atlanta, Georgia to Los Angeles to plead with his estranged sweetheart, twenty-seven-year-old Lucille Register, to marry him. He brought with him Lucille's eight-year-old brother Stanley, whom he had adopted. Worth had divorced his former wife, one of Lucille's aunts, and planned to marry Lucille as soon as possible.
The meeting between Worth and Lucille didn't go well. Accompanied by two of her friends Mary Temple, Martha Hillhouse, and her brother Stanley, she went to LAPD's Hollywood station for a safe place to talk things over with Worth. Their talk ended with Worth agreeing to return to Atlanta. The group left the police station and everyone piled into Martha's car.
As Martha turned the car onto Third Street Worth and Lucille, together in the back seat of the car, began to argue. It was then that Lucille dropped the bombshell. She was already married! She and a fellow named Wayne Campbell had driven to Tijuana just two days earlier and wed. The other occupants of the car heard Lucille reject Worth in no uncertain terms: "I won't marry you–take it or leave it."
Worth responded: "Lucille, I've got a gun."  Did he bring the gun because he suspected he was part of a triangle? Or had he planned to kill Lucille if she rejected him for any reason? I suspect the latter; but surely Lucille's confession was the thing that made him snap. He fired one shot into Lucille and she went quiet. Martha pulled the car to the curb at 3rd Street and Union Avenue. As Martha, Mary and Stanley ran for help they heard two more shots.
When the police arrived they found Lucille dead in the back seat. Beside her lay Worth. He had put two rounds into his chest and was barely alive.
LAPD Detective Thad Brown went to the hospital to speak with Worth. As soon as it was clear that he was going to pull through, he was charged with murder.
Little more than a month following the slaying Worth appeared in Judge Blake's courtroom. He made a pathetic picture swaddled in a blanket, hunched over in a wheelchair. He pleaded guilty, even though he insisted he couldn't recall committing the crime.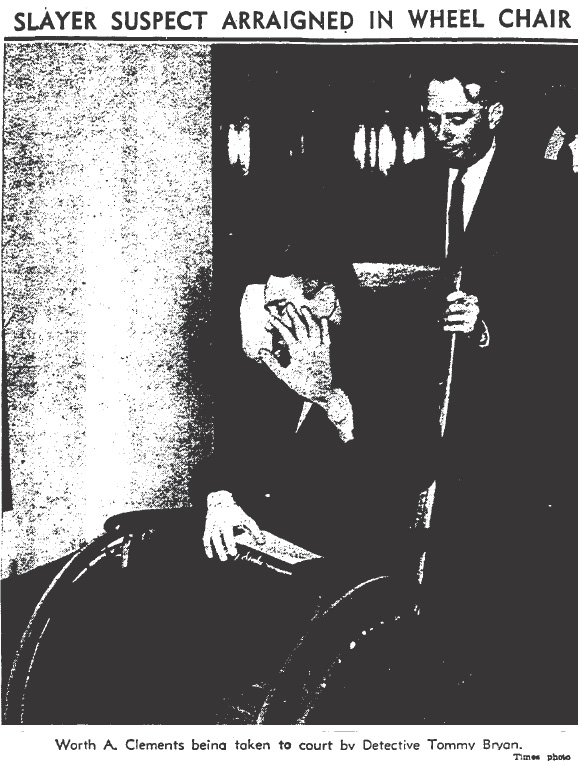 On December 29, 1937, Judge Blake found Worth guilty of first degree murder and sentenced him to life in prison.  But he didn't spend the rest of his life behind bars. He was released on January 29, 1948, ten years to the day after he began his sentence.