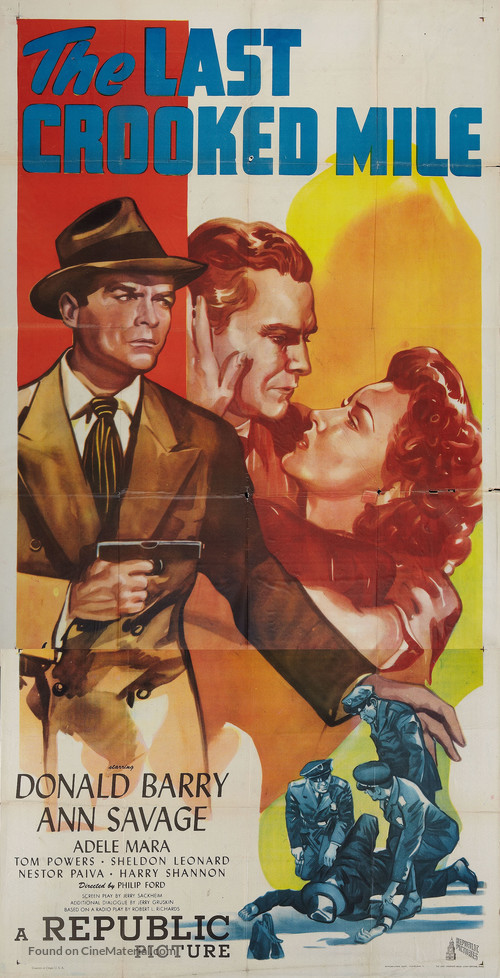 Welcome! The lobby of the Deranged L.A. Crimes theater is open. Grab a bucket of popcorn, some Milk Duds and a Coke and find a seat.
Tonight's feature is THE LAST CROOKED MILE, starring Donald Barry and Ann Savage with Tom Powers and Sheldon Leonard.
Enjoy the movie!
TCM says:

Just after the notorious Duke Jarvis gang robs his bank of $300,000, bank manager Floyd Sorelson calls the police and insurance offical George Detrich. A frightened teller is able to describe Jarvis as a blonde man with highly polished nails, and the police begin setting up roadblocks to nab him. Meanwhile, Jarvis and his men go to a garage run by Spike Edwards, who hides the loot in the running board of their getaway car. Jarvis and his men drive away, but when the police stop them at a roadblock, Jarvis panics and races off.