When I  began this blog in December 2012, I arbitrarily chose to examine crime in Los Angeles during the years from 1900 to 1970.  Now, however, I think it is time to expand the purview to include the decades of 1970, 1980 and 1990 to encompass all of the last century. In terms of crime in the City of Angels, the last three decades of the 20th Century are enormously interesting.
The 1970s have been called one of the most violent decades in U.S. history. Homicide rates climbed at an alarming rate and people felt increasingly vulnerable.
Hollywood contributed to popular culture, and helped fuel the debate on crime and punishment, with a slew of vigilante films like Dirty Harry and Death Wish. The films  showed bad guys being blown away by impressively large weapons.  It was cathartic, but not terribly realistic.
It was during the '70s that the bogeyman got a new name when FBI Investigator Robert Ressler coined the term "serial killer".
In 1978 convicted rapist and registered sex offender, Rodney Alcala, appeared on the Dating Game. Why wasn't he more thoroughly vetted by the show's producers? I have no idea. Even more astounding than his appearance was the fact that he won! The bachelorette who selected Rodney ultimately declined to go out with him–she found him "creepy". He's currently on California's death row and is believed to have committed as many as 50 murders.
Some people joined cults where they banded together with like-minded folks for spiritual comfort and to retreat from the scary world-at-large. But there is not always safety in numbers, and evil can assume many guises. In 1978, over 900 members of the People's Temple died in a mass suicide commanded by their leader, Jim Jones. The group was living in Guyana when they drank cyanide-laced Kool-Aid. The People's Temple may have been founded in Indiana, but like so many other cults before them they established a presence in L.A.
A crack cocaine epidemic swept the country in the early 1980s.  It decimated communities and cost many people their lives. Crack  was inexpensive, easily accessible, and even more addictive than regular cocaine.
The 1980s gave rise to a "satanic panic" which resulted in some of most bizarre prosecutions we've seen in this country since the Salem Witch Trials in the 1690s. The McMartin Preschool abuse trial was the most costly ($15 million) ever in the U.S. and resulted, rightfully I believe, in no convictions.
Surprisingly, there was a decline in crime during the 1990s, and it has been attributed to a variety of factors including: increased incarceration; increased numbers of police, growth in income; decreased unemployment, decreased alcohol consumption, and even the unleading of gasoline (due to the Clean Air Act). Despite the decline, there was still enough murder and mayhem to make us uneasy.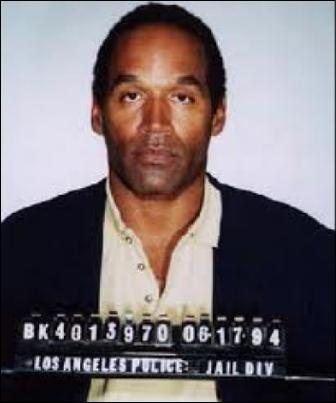 Here in L.A. there was the murder trial of O.J. Simpson, the so-called Trial of the Century. If you remove fame, wealth, and race and reduce the crime to its basic elements you end up with nothing more than a tragic domestic homicide–the type of crime which is altogether too common everywhere–yet the case continues to fascinate.
Heidi Fleiss, the Hollywood Madam, made news in 1993. At her pandering trial actor Charlie Sheen divulged that he had spent in excess of $53,000 for services rendered by Heidi's girls.
Please join me as I explore the entirety of 20th Century crime in Los Angeles.
Joan