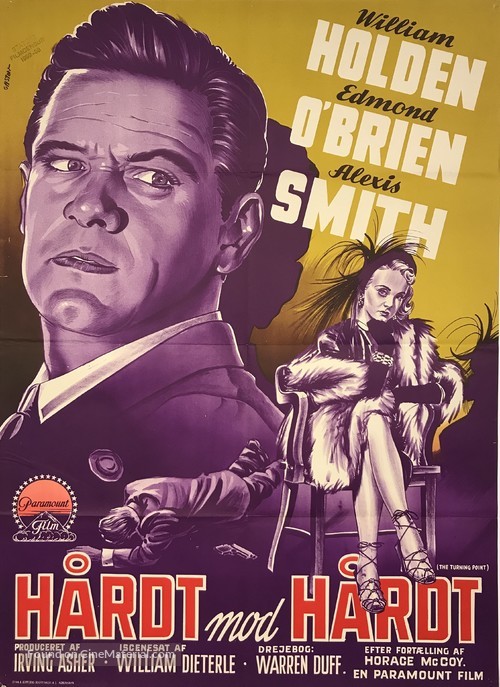 Welcome! The lobby of the Deranged L.A. Crimes theater is open. Grab a bucket of popcorn, some Milk Duds, and a Coke and find a seat.
Tonight's feature is THE TURNING POINT [1952] starring William Holden, Edmond O'Brien, Alexis Smith. According to the poster, it's not suitable for children.
Enjoy the movie!
TCM says:

Special prosecutor John Conroy hopes to combat organized crime in his city, and appoints his cop father Matt as chief investigator. John doesn't understand why Matt is reluctant, but cynical reporter Jerry McKibbon thinks he knows: he's seen Matt with mob lieutenant Harrigan. Jerry's friendship for John is tested by the question of what to do about Matt, and by his attraction to John's girl Amanda. Meanwhile, the threatened racketeers adopt increasingly violent means of defense.