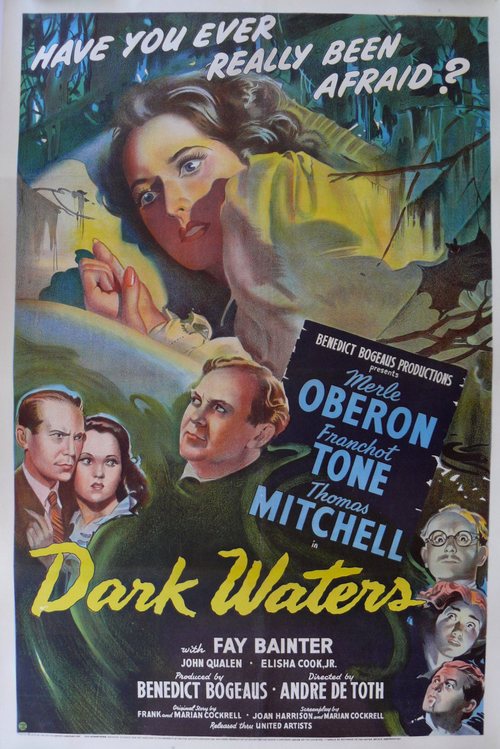 Welcome!  The lobby of the Deranged L.A. Crimes theater is open. Grab a bucket of popcorn, some Milk Duds and a Coke and find a seat.
Tonight's feature is DARK WATERS starring Merle Oberon and Franchot Tone. Directed by Andre DeToth.
Enjoy the film!
TCM says:
When the ship that is carrying Leslie Calvin and her wealthy parents from Batavia to America sinks, Leslie, one of only four survivors, is haunted by the death of her parents.  Just before she is to be released fro the New Orleans hospital in which she is recuperating, Leslie writes a letter to her only living relative, her mother's sister, Emily Lamont, whom she has never met.  Emily writes back from Belleville, Louisiana, explaining that she and her husband Norbert are residing at the ancestral plantation there and inviting Leslie to stay with them. Leslie travels to Belleville, but when no one appears to meet her at the train station, the neurotic Leslie faints from the heat.
Is Leslie unstable or really in danger?
http://youtu.be/J09wbMo_-YY