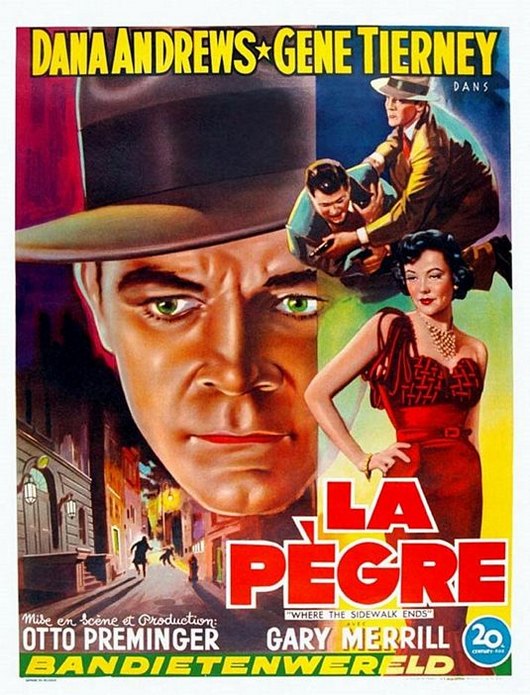 Welcome! The lobby of the Deranged L.A. Crimes theater is open. Grab a bucket of popcorn, some Milk Duds and a Coke and find a seat.
Tonight's feature is WHERE THE SIDEWALK ENDS, directed by Otto Preminger and starring Dana Andrews, Gene Tierney and Gary Merrill.
Enjoy the film!
TCM says:
New York City police detective Mark Dixon and his partner Klein return to the 16th precinct where Inspector Nicholas Foley introduces them to their new commander, Lt. Thomas. Later, Foley meets with Dixon to inform him that more battery complaints have been filed against him, but Dixon is unrepentant.