Six weeks into the Black Dahlia investigation and detectives had little to show for their efforts. Then, suddenly, it looked like they finally caught a break.
On February 26, 1947, a motorist, Clarence F. Gutchem, discovered a young woman on Willow Street in Long Beach. Lying on an embankment, it appeared she rolled there after being tossed from a car. She was partially nude and bound with strips of her underwear. Gutchem notified police.
They transported the girl to Seaside Hospital where doctors found bruises, scratches and a cigarette burn on her left wrist, but no signs of rape. She identified herself as Jacqueline Mae Stang, a seventeen-year-old student at Polytechnic High School in Long Beach. Detective Inspector C.J. Novotny arrived to take Jacqueline's statement.

She described her attacker as a swarthy, middle-aged man; but she couldn't recall much else. Doctors released her into her parents' care.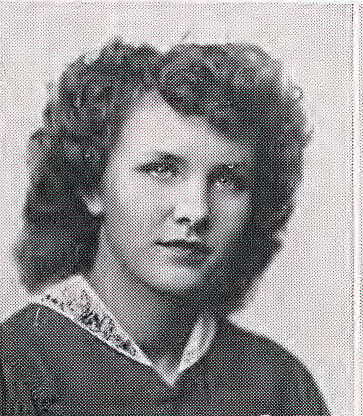 The day following the attack, juvenile officer Margie Cale paid Jacqueline a visit. Jacqueline told the same story she gave Detective Novotny, but she added more details. She stated she was walking home from school at 6 pm when she noticed a man following her. Spooked, she ran, but the man caught up with her, grabbed her arm and pulled her into an alley. The man put a chloroformed leather glove over her mouth. She struggled, but lost consciousness. She came to and realized she was almost naked. Her attacker scratched her and blew cigarette smoke into her mouth. Jacqueline said, "he laughed fiendishly." She was frightened she would die until a stray dog appeared and started barking. Startled, the man ran to his car and sped off.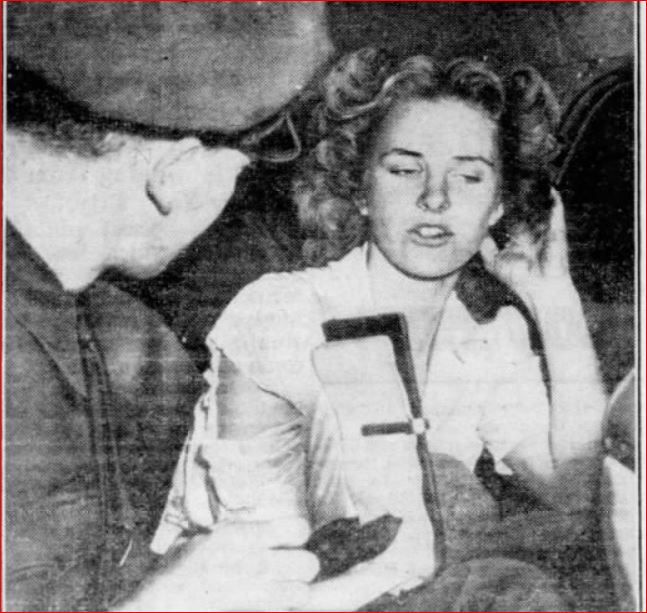 Jacqueline's account of her attack was harrowing. However, Margie's experience with kids taught her to read between the lines, and she knew when they were lying. The pieces didn't fit, and she didn't believe a word of Jacqueline's story.
Realizing Margie saw through her, Jacqueline confessed. She said, "I tied myself, I scratched myself and I burned myself." Margie went to her boss, juvenile superintendent Joseph M. Kennick. Together, they went to Jacqueline's parents.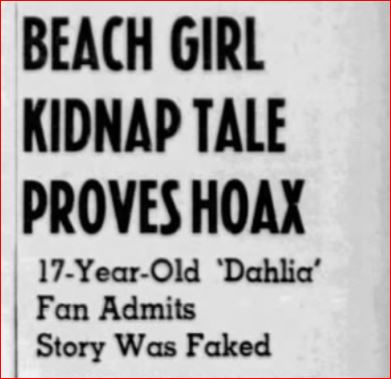 What prompted Jacqueline to make up such a horrendous story and harm herself? The attractive teenager refused to answer. Detective Captain L. Q. Martin questioned some of Jacqueline's school friends. The friends told Detective Martin Jacqueline seemed obsessed with details of the murder. They said Jacqueline asked them, "I wonder if I'd be expelled from school if I should be attacked?"
Newspaper coverage hinted that Jacqueline's reason for the hoax may have had something to do with a football player. Was she trying to get his attention? Jacqueline remained tight-lipped.
Jacqueline's confession came as a tremendous disappointment to police, who hoped they finally had a link to the Black Dahlia killer. Kennick said they would take her to Juvenile Court and hold her on a charge of giving police false information.
No further reports of Jacqueline's misadventure appeared in the newspapers, so it is likely the juvenile court felt her self-inflicted wounds were enough punishment.