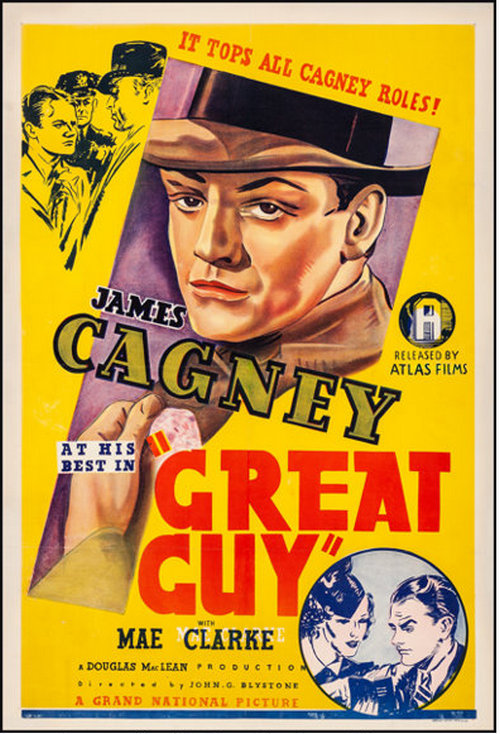 Welcome! The lobby of the Deranged L.A. Crimes theater is open. Grab a bucket of popcorn, some Milk Duds and a Coke and find a seat. Tonight's feature is THE GREAT GUY, starring James Cagney and Mae Clark.
A little bit of trivia, thanks to TCM: This was James Cagney's first film in more than 11 months because of litigation following the termination of his contract at Warner Bros.
Enjoy the movie!
TCM says:
When Joel Green, head of the Department of Weights and Measures, is nearly killed in a car accident by corrupt politician Marty Cavanaugh, ex-prizefighter Johnny Cave replaces him. Facing a city-wide racket of faulty measures, Johnny fines merchants who are cheating the public and ignores the customary bribes and threats of Cavanaugh's men. The night after he refuses a job offer from Cavanaugh, Johnny is abducted. He wakes up, stinking of alcohol, in the gutter with his hair dyed red.